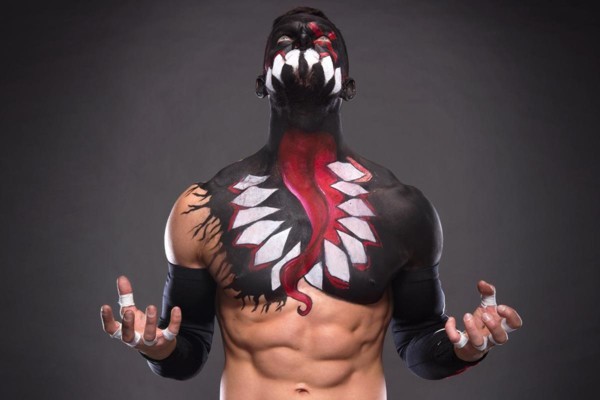 An interesting night on Monday Night Raw as it was the lead in show for this weekends Great Ball's of Fire Pay Per View.  It is also the night before a holiday, so the chances of many people being home to watch were slim.  That is always a worry that the writers will mail it in, much like they  do during most holiday weeks in which RAW either falls on the holiday itself, or even worse, the night before.
Overall it was a very decent show as despite the strange name, this weekends Pay Per View is actually stacking up nicely.  Here are some hot takes from tonight.
Enzo can talk!!!
Time will tell on how well he will perform in the ring as a singles star, but one thing is for sure, his promo's over the last two weeks have stole the show both times.  Getting the leadoff spot this week shows the WWE has faith in Enzo and this feud.
While this has been very predictable thus far and it looks like it will continue to be with a Big Cass win this Sunday and then more than likely a Cass over Big Show win at SummerSlam.  At the very least, Enzo has us caring about him and believing in him.  If he can learn a few more moves, he may salvage a great career after all!
Sticking to the same old, same old
From as far back as Tatanka beating Shawn Michaels in non title matches leading up to WrestleMania IX.  The WWF / WWE has stuck with a tried and true method of having the champ lose.  Tonight was no different, as once again, it was the same old, same old.  Sasha Banks made Alexa Bliss tap out.  Not exactly a shock considering their matchup coming up at Great Balls of Fire.  I call that lazy booking.  However, I still expect them to tear down the house at the PPV.
It's nice to see Kurt Angle on TV again, but not nearly as good as it once was.
Tonight's backstage segment with Kurt Angle and Braun Strowman, was okay, not great, but okay.  A far cry from the classic's of yesteryear with Stone Cold Steve Austin and Mr. McMahon.
Attention 205 Live Roster – Unless your name is Neville or Austin Aries, you do not belong on Raw.
The rest of the 205 Live Roster simply can't seem to connect with the WWE Universe on Raw.  It may be time to keep them on their show only.
Dean Ambrose and The Miz both need a new feud.
This one has run its course.  Both men need something new to do.  The Miz will be better off as he can't seem to miss lately.  This may also prove to be a pivotal point in the career of Ambrose as he has been fading, and the on coming feud with Elias Sampson needs to be good, or he may be in giant trouble.
Goldust is back!
I'm not sure how long this will last, but I don't care because it has been great!  What little we have been blessed with has been a treat!  What a treasure to see some vintage Goldust.  He and R-Truth have been spot on.  This has been a clinic in excellent promo's and drama.  What should have been a throw away feud, has been a rebirth for both men.
Seth Rollins and Neville both proved tonight they can have a great match with anyone!
Both men put on strong matches will lesser opponents.  Neville and Rollins also both remain two of the best pound for pound wrestlers on the planet.  That spells bad news for their upcoming opponents Bray Wyatt and Akira Tazowa.
Finn Balor will be a star in this company for a long time to come
Although the styles are different, I don't have a doubt in my mind that Finn Balor may be the next John Cena of this company.  He has the look, he is young, the fans love him and he is great in the ring.  It doesn't matter the match, the opponent, the setting, it simply doesn't matter, this guy can absolutely go.  He is the star of any match he is in and that will continue.
There is legitimate excitement for Samoa Joe vs Brock Lesnar
It appeared that Samoa Joe was going to be a one month stop gap until SummerSlam for Brock Lesnar to take on Braun Strowman or Roman Reigns.  However, the lead up has been so incredibly good I can see the WWE extending this one a little longer.
They have made it believable for Joe to possibly win as he has gotten the upper hand several times thus far.  It was also nice tonight to see Lesnar do some talking, as I believe his character needed that.  I see an unclear finish at GBOF that leads to a Four Way match at SummerSlam between Lesnar, Joe, Reigns and Strowman.
One last thing…..
This Titus World Wide Brand may actually work.  I never thought I'd say that, but they just put Apollo Crews in the main event.  Clearly, someone important is noticing..

NEO Sports Insiders Newsletter
Sign up to receive our NEOSI newsletter, and keep up to date with all the latest Cleveland sports news.