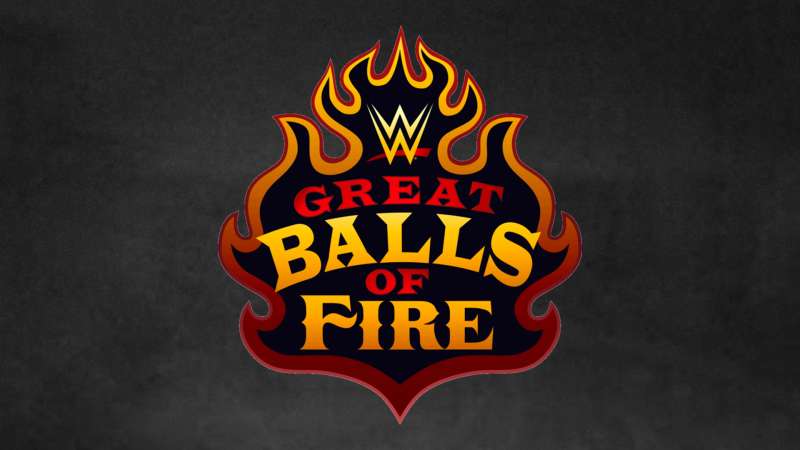 WWE Great Balls of Fire is right around the PPV corner and we here at NEO Sports are quite interested in what the card is shaping up to be. We still have 10 days or so until the lights go on bright and it is show time, but we couldn't help ourselves from a few hot takes on each perspective match.
AND HERE THEY ARE!!!
Universal Championship — Brock Lesnar (c) vs. Samoa Joe: WWE has been booking Joe to look very strong here. Unless a turn of Heyman on Lesnar is coming, Joe will still have no chance at the win. However, he is suddenly believable as a contender. This build up for Joe has gone perfectly thus far, they must be sure not to crush him with a long trip to suplex city. Give Joe plenty of offense in this match, and he could survive the loss.
Ambulance Match — Roman Reigns vs. Braun Strowman: This is another feud that I cannot get enough of. What this matches pretty much boils down to now is winner get's Lesnar at SLAM. While I still see them sticking to the original plan of Strowman vs Lesnar at SummerSlam and Reigns vs Lesnar at WrestleMania 34, there have been rumblings of late of that changing at Reigns vs Cena at WrestleMania 34 instead. Again, time will tell on this one but I feel it would be best for the long term booking of Strowman to let him pull off the upset here.
Women's Championship — Alexa Bliss (c) vs. Sasha Banks: This is the type of women's match that can save a lacking RAW women's division right now. These are the two best women's wrestlers on the planet. No offense to Charlotte, but these two can very possibly being a great series of matches at GBOF. Again, if the WWE let's them have the time to do so. My hope is that this is not a stop gap for Bliss vs Jax at SLAM.
Cruiserweight Championship — Neville (c) vs. Akira Tozawa: This match will very possibly steal the show as any match Neville is in has the capability to do so. They don't need Titus O'neil involved in any form, but alas, he will be. I see Neville continuing his long reign here. There isn't a cruiserweight currently on the roster who would make better sense as champion. Aries could have worked, but I still sense they are looking at bigger things for him on the main rosters.
Seth Rollins vs. Bray Wyatt: This feud is not working as Bray Wyatt has gone stale and has proven he needs his family around him to work. Perhaps a Shield Reunion vs A Wyatt Family re-union could save this one, but it is clear that both Ambrose and Reigns have other things going on. However, Braun Strowman is on the RAW roster and will have an opening his schedule after this, so we will see what comes o fit.
Intercontinental Championship — The Miz (c) vs. Dean Ambrose: While it is apparent that Ambrose will lose here and begin his feud with Elias Sampson, it is uncertain as to where The Miz goes from here. One thing is for certain however, The Miz has been money as of late in whatever feud they put him in, so here's thinking it will work with whomever they choose. My honest guess is Finn Balor will get that slot, but it truly is anyone's guess.
Tag Team Championship — Sheamus & Cesaro (c) vs. The Hardy Boyz: BROKEN BEGINS HERE. That is all……….
Big Cass vs. Enzo Amore: The prediction on this one is easy. Big Cass in a squash, as well as the aftermath will be Cass beating down a broken up Enzo until The Big Show comes down and rescues the little guy. This will then set up a match at SummerSlam where Big Show puts Cass over. All so very predictable, and a strange way to end one of the most popular teams the WWE had in a very long time. They better hope Cass can get over on his own, or this may be a gigantic mistake in the long run for all parties involved. Big Cass is no Bully Ray!
Goldust vs. R-Truth (Kickoff Show): Wow has this breakup been so much better than any of us may have originally thought. While R Truth has been his usual steady self, we've seen this "throw away" feud bring out the very best in Goldust. They are finally letting him go back to the original Goldust , circa 97-99 and it is working! He is edgy, he is controversial and he has reverted back to what the gimmick so over in the first place. The WWE would be crazy not to push this as hard as they can, and allow him to win with east over R-Truth.

NEO Sports Insiders Newsletter
Sign up to receive our NEOSI newsletter, and keep up to date with all the latest Cleveland sports news.