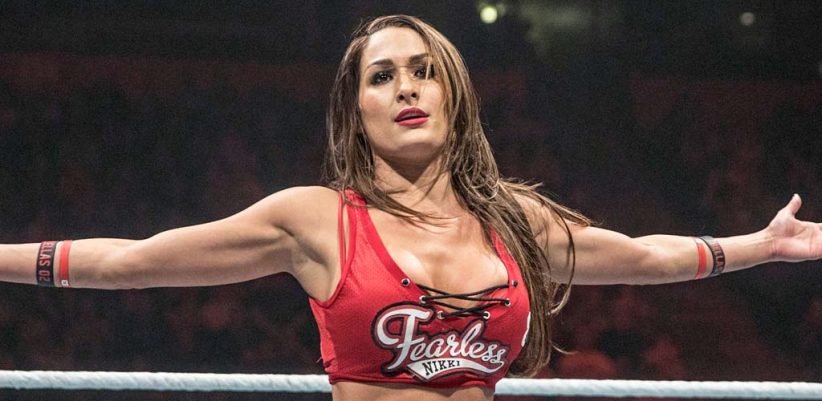 The WWE put on their first ever All Women's PPV tonight in the form of WWE Evolution. It was a great card with plenty of action. Complete with women referee's and a two-woman commentary team featuring Renee Young and Beth Phoenix to go along with front man Michael Cole.
Despite a small, mostly blacked out crowd in the background, they were vocal and into it all night.
The card itself was excellent, with four of the matches coming across main event worthy. Both World Title matches tore down the house, and the NXT championship match along with the finals of the Mae Young Classic were outstanding!
Here are the takeaways from each result on the historic card.
Nia Jax wins the women's battle royal: A cool match seeing all the divas of the 90's and 2010's come back to take part in it. In the end, it was Nia Jax getting a win to hopefully recreate some of the momentum she had heading into WrestleMania.
She will need the boost, but more then likely will be used as time to kill for Rousey as we head into 2019. I do not see Jax winning the title again anytime soon.
Trish Stratus & Lita defeat Alicia Fox & Mickie James: This match goes a different way all together had Bliss been able to compete. This had a nostalgic feeling to it, but was easily the weakest match on an excellent card.
Shayna Baszler defeats Kari Sane for the NXT Women's Championship: Easily the second best match of the night and laid the groundwork down for the main roster push of the new Four Horsewomen soon enough.
The writing is on the wall wrestling fans. WrestleMania will be headlined by Charlotte vs Rousey with both factions squarely behind them. The only question is who plays heel and who plays face?
Ronda Rousey retains the RAW Women's championship over Nikki Bella: This one had disaster written all over it, but was shockingly good. Tonight, showed just how good Rousey can be as she did a marvelous job selling when she had to. I truly believe Rousey may be to women's wrestling what Kurt Angle was to men's wrestling in the early 2000's. She is that good, a true natural!
Toni Storm defeats lo Shirai to win the Mae Young Classic: Toni Storm and lo Shirai put on an instant classic in this one. A great spot for this to be moved to a highly viewed PPV card as well. Both women seem to have a bright future as they will surely begin a run on the NXT roster. The WWE seemingly did everything perfect tonight and made all the right calls, this was absolutely one of them!
Sasha Banks, Bayley and Natalya defeat The Riot Squad: A match that would be typically be slated for a slow segment on RAW, actually did very well. By keeping Bayley and Banks together, I would have to believe a possible re-union of the original Four Horsewomen may be in the works.
Becky Lynch retains her Smackdown women's title by defeating Charlotte in a Last Women's Standing match: For a long time, I believed no women's match would ever be better then the Charlotte vs Asuka WrestleMania 34 match. This actually topped it!
A knock down drag out brawl worthy of the original ECW. These two went at it full force for nearly 30 minutes as the crowd ate it up every second. These women laid their bodies on the line and took vicous punhishment the entire match. The suspense was thick and it left fans begging for more despite how good it was.
The chemistry they share cannot be denied, we have stumbled into hallowed ground with this rivalry. It needs to continue!

NEO Sports Insiders Newsletter
Sign up to receive our NEOSI newsletter, and keep up to date with all the latest Cleveland sports news.