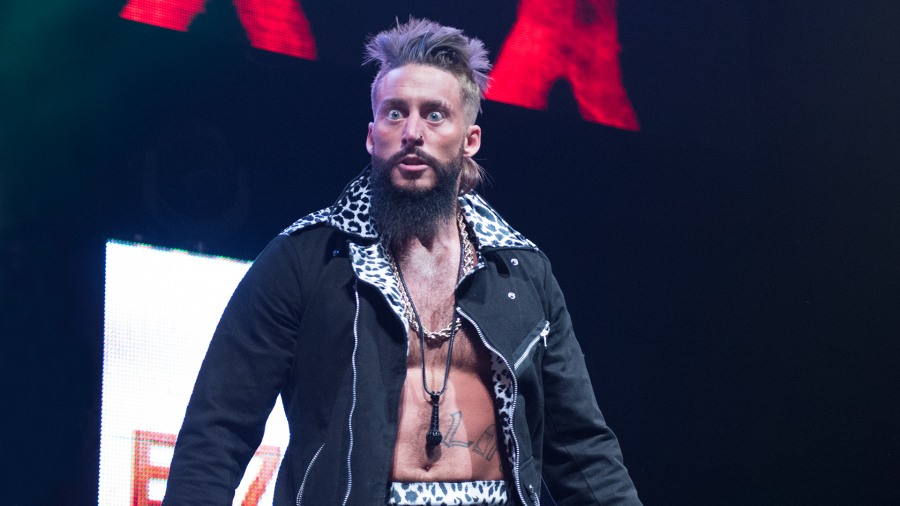 WWE Cruiserweight Champion Enzo Amore has been a thorn in many of the WWE Superstars sides recently. After Enzo feuded with former tag team partner Big Cass, Amore was sent to 205 Live.
WWE management thought the move would be a type of punishment towards Amore and at the same time hoped he could be a rating spike for 205 Live on the WWE Network because of his popularity.
Amore beat Neville at No Mercy, then went on to lose the Cruiserweight Championship to 205 Live's newest star, Kalisto. Most recently though Enzo Amore became Cruiserweight Champ once again after beating Kalisto at WWE TLC.
According to StillRealToUs.com Amore has been taking the Championship with him everywhere he goes out at in Los Angeles.
TMZ caught up with Amore and asked Enzo how it feels to be Champ once again:
"Listen, being a champion you wake up in the morning and piss excellence, okay. Then you sit down for maybe a split second, then you stand up, because you realize 'E-A' don't owe 'U' nothin. The only vowel I'm concerned with is 'I' and while there's no 'I' in team there certainly is in here though, right. I'm the center, I'm the quarterback, I'm the wide receiver. I snap that thing, I throw that thing, I catch that thing and that's a touchdown."
Many people have heard the rumors that Enzo Amore has backstage heat in WWE, and most recently he has been banned from the locker room.
Amore had the following to say on the locker room situation:
"Bro I got my own locker room. Literally. That is a fact. Come check me out dawg. I don't talk to nobody. You know why? Cause if you ain't talking money, what the hell are you talking about?"
TMZ posted the video of Amore


NEO Sports Insiders Newsletter
Sign up to receive our NEOSI newsletter, and keep up to date with all the latest Cleveland sports news.