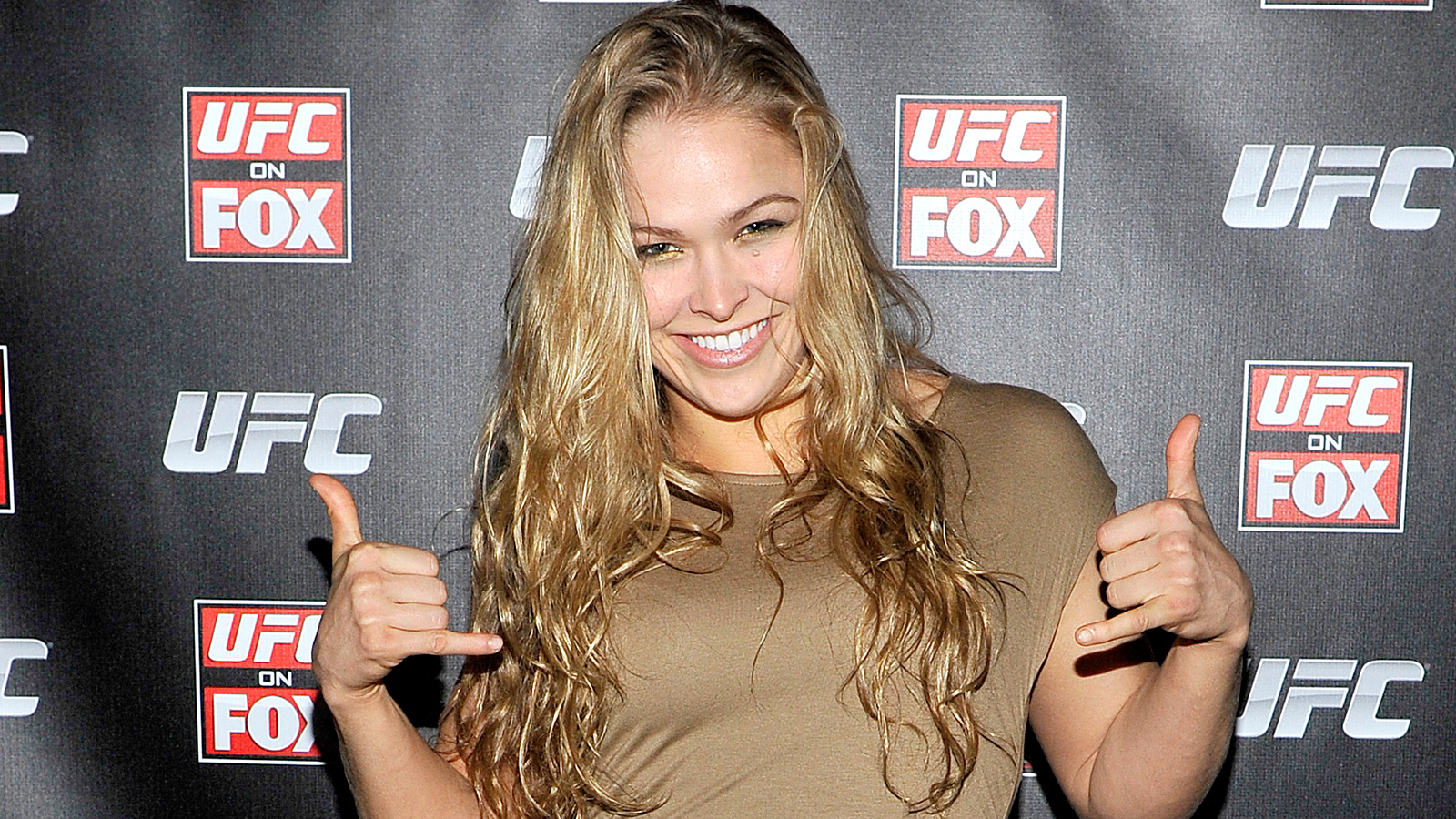 Match –  Kurt Angle & Ronda Rousey vs HHH & Stephanie
Summary – Let me first state that I love this WrestleMania card.  It is one of the very best that the WWE has put on in years.  Almost every match could go either way and each has had a solid build up.  Except for this one.  If there was one match that could be left off this card, it is this one.
We have one guy who is broken down (Kurt Angle), one-part timer (HHH) and two women who don't belong in the wrestling ring.  Rousey has already proven she is in way over her head and has looked terrible in the few physical exchanges she has had.
If this match was even five years ago, heck, three years ago, I'd pay to see it.  Kurt Angle is easily one of the best technicians in pro wrestling history, but he is a battered shell of himself.  Making matters worse, HHH looked rusty at best last November at Survivor Series.
I'm all for Rousey trying her hand at Pro Wrestling, (Sports Entertainment) but a match on this large of a scale this early into her career is bad news.  If she lays an egg, no one will forget.  Again, I cannot stress this enough, this is not the stage you want to make your debut on.
Women like Bayley, Sasha Banks and Alexa Bliss get relegated to undercard matches while this one is pushed to the front of the card. I hate to sound bitter, but this would have made a little more sense with The Rock being involved.  Trust me, I love Kurt Angle, but this entire thing feels forced and can't possibly work.
Prediction – Angle & Rousey
Reason –  For this to make any sense, HHH & Stephanie need to win and cheat big to do it.  This is their chance to form a new heel stable, perhaps even The Four Horse Women as they rebel about Rousey getting such an early push.  It would be the perfect ending!
Sadly, none of that will happen.  The WWE didn't bring Rousey in, pay her millions, just to lose on the biggest stage?  If anything, this is the beginning of a year long push that results in her ending Asuka'a streak to close the WrestleMania 35 card.

NEO Sports Insiders Newsletter
Sign up to receive our NEOSI newsletter, and keep up to date with all the latest Cleveland sports news.