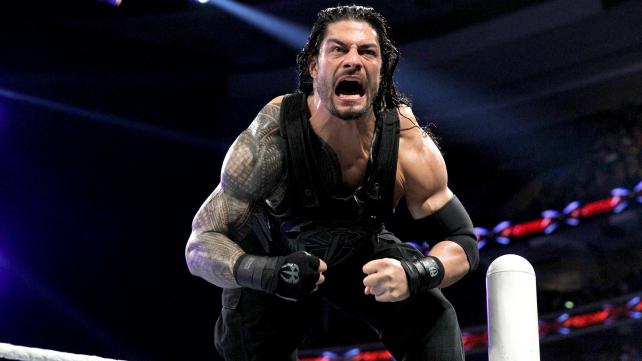 Match –  Brock Lesnar vs Roman Reigns for the WWE Universal Championship
Summary – This was rumored as the Main Event the day after last year's WrestleMania.  The WWE has done everything possible to make the fans hate Lesnar and it hasn't worked.  The WWE has done everything they can to get their fans behind Reigns, and it hasn't worked either.
The WWE has once again painted themselves into a corner, but this time doesn't have Seth Rollins to bail them out.  Adding even less suspense to this match (is that an oxymoron?) is the fact that Brock Lesnar is highly rumored to return to the UFC as earlier as this summer.  The only thing that saves this is Heyman turning on Lesnar to help his own heel turn.
Prediction –  Roman Reigns
Reason –  This was set in motion many years ago, and Roman Reigns will finally topple Brock Lesnar in another WWE attempt to get him over with the belt.  Lord knows they have been trying to make him look like a sympathetic fan friendly character, while making Lesnar the monster heel who gets the best of every confrontation with him.
I expect this match to be very similar to their clash at WrestleMania 31, with a very different ending.  Look for Lesnar to dominate large parts of the early goings on in the match, only for Reigns to rally late and take home the gold as the show goes off the air in a shower of boo's.
It is hard to believe the WWE plans on having the show close with a victorious Roman Reigns for the third straight year, and almost fourth straight year if they didn't pull the last second switch at WrestleMania 31.  But, with Lesnar headed to the UFC shortly after WrestleMania, it looks as though all of this is a forgone conclusion.

NEO Sports Insiders Newsletter
Sign up to receive our NEOSI newsletter, and keep up to date with all the latest Cleveland sports news.