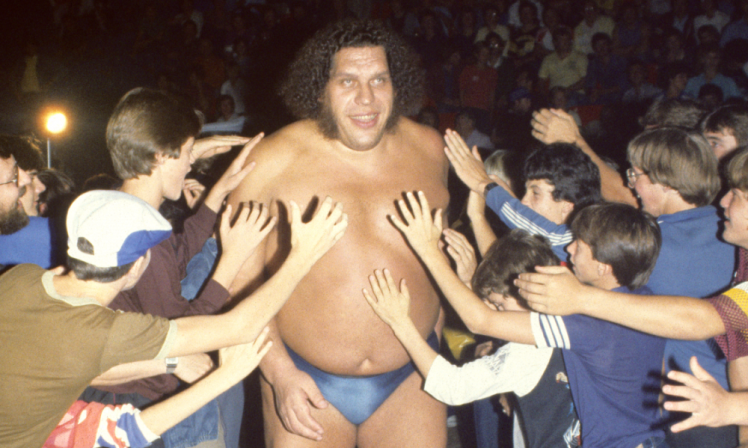 The WWE is just days away from their biggest show of the year as they present WrestleMania 34 at the Mercedes Benz Dome in New Orleans.  This is the second time in five years the WWE will be bringing WrestleMania to New Orleans.
Last time around WrestleMania XXX provided several memorable moments such as The Undertakers streak ending and Daniel Bryan running the gauntlet to walk away the new WWE World Heavyweight Champion.
NEOSI is always on top of the action when it comes to pro wrestling and will be breaking down the action match by match leading up to the "Show of Shows" Sunday Night in the Big Easy.
Match – Andre The Giant Battle Royal
Summary –  This match is two prong based, and ironically enough started back at WrestleMania XXX.  It is used to either reward a long-time veteran such as Big Show (WrestleMania 31), or try to give a push to an up and comer (Baron Corbin, Mojo Rawley), or someone in need of a new rub / angle (Cesaro).
Sadly, the first four years of doing this hasn't done anything for anyone.  The Big Show continued to be as stale as ever after winning it, while Cesaro, Corbin and Rawley all got big pushes right after, that went nowhere.  The WWE would even give Corbin the MITB only to watch him fail with that as well.
The match is often also used to feature men who didn't get a chance to compete on the main card.  These are guys who had a solid year, but not nearly good enough to get on the main card.  It is also used for jobbers to get a pay day.  For years, the WWE would have a battle royal on the undercard on the PPV broadcast, for free during the lead in show.  They didn't have a name for it.  Then they invented the WWE Network, thus they decided to give this match a name.
Until someone can win this match, and then use it as a spring board for the rest of their career, it will continue to be an afterthought.  Andre The Giant never won a major title in his career, so I guess in a way it makes sense.  They couldn't exactly call it the "Brutus "The Barber" Beefcake battle royal now could they?  It wouldn't have sounded nearly as good.
Prediction – Dolph Ziggler
Reason – My original thought for this was either Rey Mysterio or Elias.  However, a few things have occurred that changed this thought.  Elias will more then likely be the tag partner of Braun Strowman in his match against "The Bar" and Rey Mysterio is out with a torn bicep per reports.
With that being said, I see all signs pointing towards Dolph Ziggler on this one.  He made it clear that his new contract has some big incentives in it, this may just be one of them.  Also, we still don't get our WrestleMania dream match of Ziggler vs Daniel Bryan, so I see this being the substitute to keep Ziggler fans happy.

NEO Sports Insiders Newsletter
Sign up to receive our NEOSI newsletter, and keep up to date with all the latest Cleveland sports news.