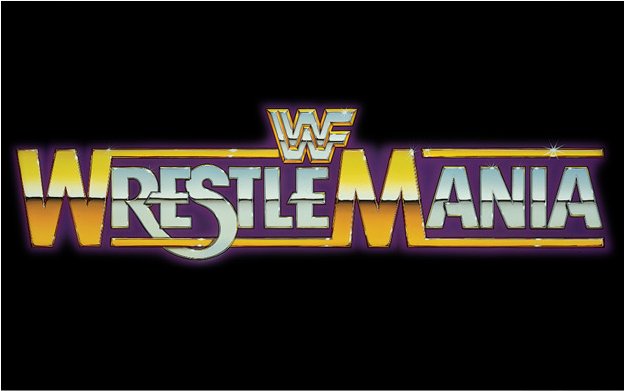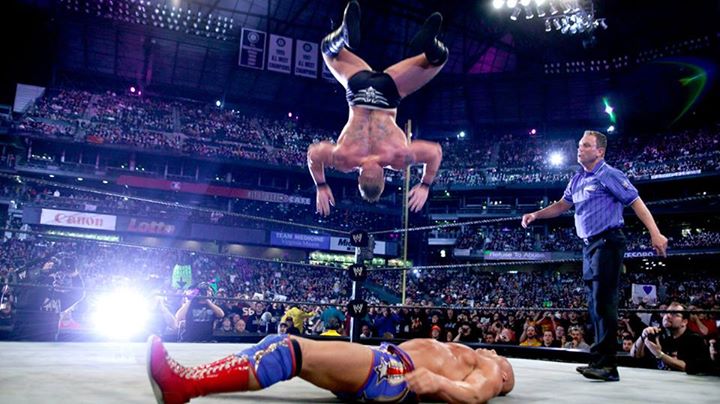 16. Kurt Angle vs. Brock Lesnar at WrestleMania 19– This match was one big move away from being a Top 10 WrestleMania main event. Fans that love technical wrestling would call this a dream match, as Lesnar decided to use his collegiate wrestling background to match up against Angle, who won an Olympic Gold Medal in wrestling. The match was technically sound but lacked a WrestleMania moment. Lesnar tried to create that moment by attempting a Shooting Star Press, in which he fell short and landed very painfully. Overall, this was a solid match that was lacking a big moment.
15. Hulk Hogan vs. King Kong Bundy at WrestleMania 2– This was the first time a "monster" was in the spotlight at WrestleMania. It helped that Bundy was facing Hogan, who was extremely over with the fans. Every time Hogan was punished by Bundy, the crowd lost it. The match being held in a steel cage was another bonus, making the fans feel like there was no way for Hogan to escape Bundy. The only problem with this match is the commentary, which featured Jesse "The Body" Ventura, Lord Alfred Hayes, and Elvira. There seemed to be no lead commentator and Elvira seemed uninformed the whole match.
14. John Cena vs. Shawn Michaels at WrestleMania 23– Before the questions arise about why this match is ranked where it is, let me first state that the match was a very good match. What really hurt the quality of the match was what happened after the match. Everything unraveled, as HBK and Cena lost their World Tag Team Championships in a battle royal when Michaels turned on Cena. After that, Cena was thrown into a feud with The Great Khali. If something significant would have happened after WrestleMania, this match would have been ranked higher.
13. Hulk Hogan and Mr. T vs. Roddy Piper and Paul Orndorff at WrestleMania 1– The first WrestleMania main event defined what WrestleMania is all about: Having great matches and getting celebrities involved. Mr. T made an impact on the match, as everybody was buzzing about Mr. T and Hogan joining forces. If it wasn't for this match, there might not have been a WrestleMania 2.


NEO Sports Insiders Newsletter
Sign up to receive our NEOSI newsletter, and keep up to date with all the latest Cleveland sports news.