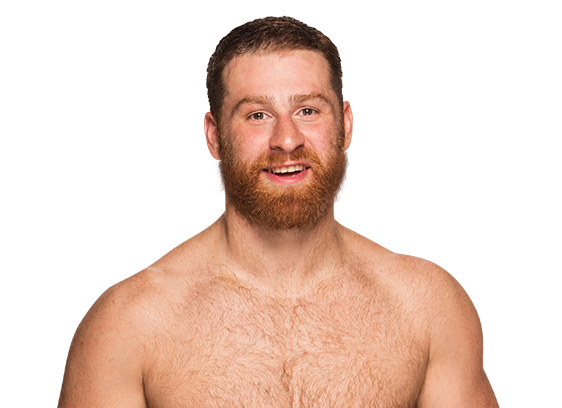 CLEVELAND, Ohio – Is it just me, or does it seem like the WWE wants everyone to hate Sami Zayn before he even gets started?
Lets look at the facts for a second, shall we?
His first high profile match in the WWE was a clean loss to John Cena, a match in which he was injured in. Sure, he performed well, but again, his debut was a clean loss.
Rewind back before that happened, and his very short title run in NXT ended in dominant fashion with a clean loss against Kevin Owens. Once again, any chance fans had at taking him as a legitimate champion went right out the window.
So then he makes his way back into the WWE at the Royal Rumble, but doesn't last long and once again is quickly forgotten about. He doesn't appear at the Fastlane, and then loses again at Wrestle Mania in a match where he was completely over shadowed.
The losing wouldn't stop however, as once again he got a high profile match against Kevin Owens at Payback, only to once again, lose cleanly. Just when I thought I couldn't dislike him anymore, they have him run out during the Cesaro vs Miz match, only to once again get destroyed by Owens.
Mix in his horrible win loss record with entrance music that sounds like a cross between Camp WWE and Becky Lynch, and any appeal this guy had is already out the window. I won't even begin to get into the terrible ring gear of a jacket and cabby hat.
The bottom line is that Zayn can really excel between the ropes and has all the talent in the world, but is being booked terribly and in a few more weeks may be gone all together and back in NXT if this keeps up. The fans love him, but the WWE Creative team clearly does not. Is it too late to change?
I fully realize they did this with Daniel Bryan as well. Goofy look, goofy music, kept having him lose, built him up as the ultimate underdog and then he exploded. It won't happen with Sami.
You can follow Vince McKee on twitter at VinceTheAuthor

NEO Sports Insiders Newsletter
Sign up to receive our NEOSI newsletter, and keep up to date with all the latest Cleveland sports news.