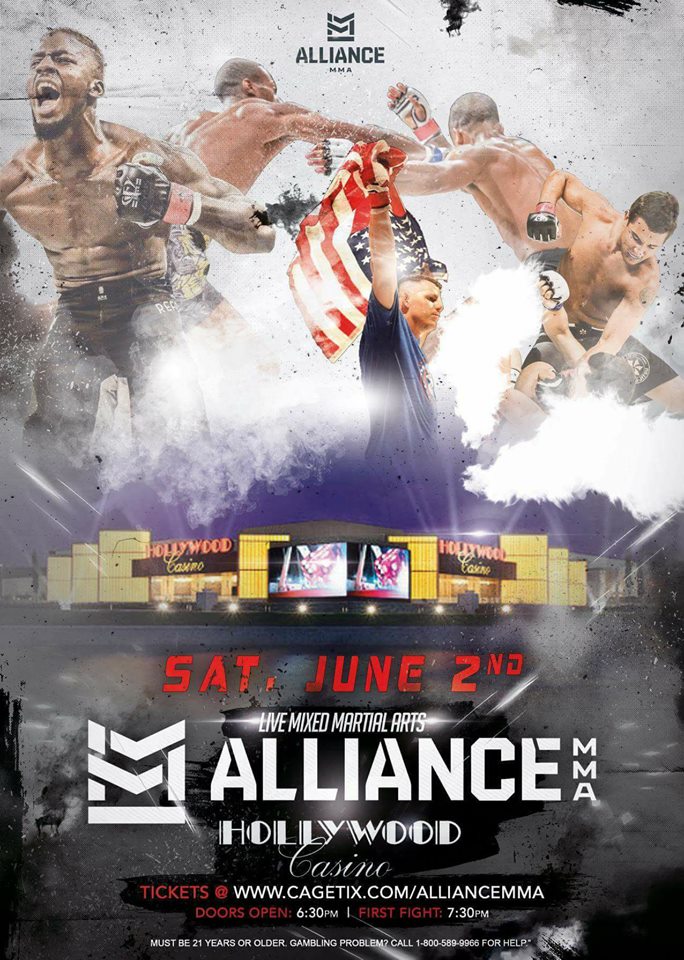 This MMA preview is brought to you by the official sponsor of all things MMA and Boxing at NEOSI, the world class Workout Factory. You can visit them in person, and get the best workout of your life. They are located at 5508 Ridge Rd, Parma, OH 44129.
Call today to schedule your first visit 440-476-6470.
You can visit them on line here – https://www.workoutfactory.com/
Alliance MMA is one of the fastest growing MMA companies on the planet.  Fresh off of a gigantic Columbus show in March at the world famous Arnold Classic, MMA fans are ecstatic that Alliance is coming back to the capital city.  Six huge fights have already been named for this talent stacked card, three of which are title fights.
For a full listing of the six giant fights, simply keep reading and we will see you at Cageside on June 2nd at the Hollywood Casino.