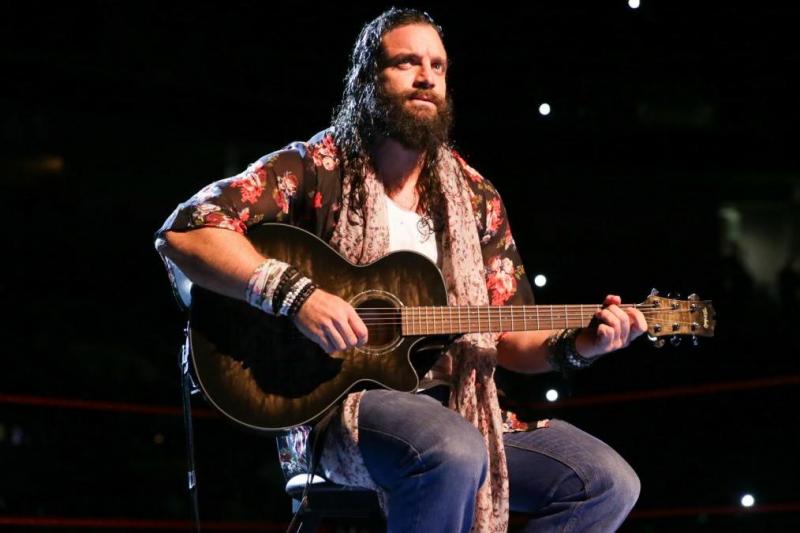 WWE Smackdown Live took a beating last night with the loss of several huge names.  Most of which were big name heels such as Dolph Ziggler, Kevin Owens, Baron Corbin and Jinder Mahal just to name a few.  I would expect them to be replaced with several heels from RAW, and maybe even a few returns from Big Cass and Kane. If Shinsuke Nakamura didn't turn heel at WrestleMania, they would have no big name "bad guys" on their roster.
The RAW roster is now loaded, but that will not last long as they will have to give up several of their own big-name talents tonight when Smackdown Live gets to pillage some of their talent.  Will they grab big names like Asuka or Braun Strowman?  We will all find out in a few hours.
Here are just a few names I would expect to see show up tonight on Smackdown to try and even out the ranks.
The Miz has already been announced to be leaving RAW for Smackdown.  This makes perfect sense as The Miz and Daniel Bryan have had unfinished business. It will also cut down on the number of big name heels on RAW.
Using that same school of thought, about cutting down on mid-level to big name heels suddenly on RAW, WWE Smackdown live is about to get a lot more musical as I predict Elias will be showing up tonight as well.
The Revival are in serious need of a revival to their careers and a move to Smackdown may provide exactly that. Yet another loss on RAW last night sealed their fate.
Expect Absolution Mandy Rose & Sonya Deville to make the jump as well.  Their former protégé Paige is already there, and with the Riot Squad showing up on RAW, there is no need to have the exact same acts on the same show.
Everyone just expects Seth Rollins to show up on WWE Smackdown Live because the United States title now resides on RAW and those two titles must stay separate.  I think everyone is overlooking a possible Jeff Hardy switch to Smackdown.
Sure, it doesn't seem likely but stranger things have happened in the past.  Don't be shocked if it is United States Champion Jeff Hardy who shows up on Smackdown tonight, and not IC Champion Seth Rollins.
The Tag Team of Heath Slater and Rhyno will also look to go back to the place they had their only success.
More then likely their will be more than these names to switch tonight, but even if it is only these ones, it will create several juicy storylines!

NEO Sports Insiders Newsletter
Sign up to receive our NEOSI newsletter, and keep up to date with all the latest Cleveland sports news.