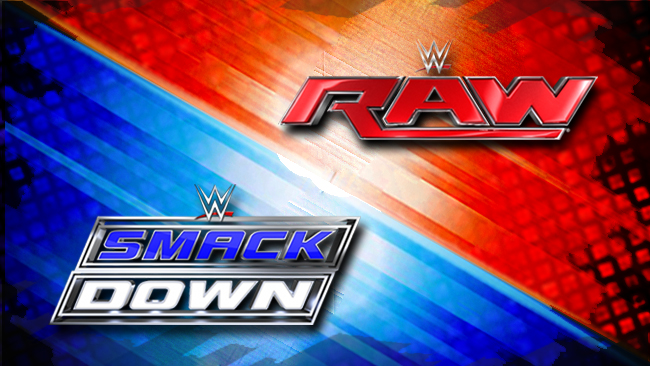 Finally, Off The Turnbuckle … Has come back … To mass media.
After 13 years away – with brief interludes in 2007 and 2012 – the critically-acclaimed, often-imitated-but-never-duplicated column on professional wrestling and sports entertainment written by yours truly is back for good. Thanks to Matt Loede and the rest of the NEOSportsInsiders.com crew for breathing new life into OTT.
And now, without further adieu, let's take a look around the wild world of rasslin, shall we?
DOING THE SPLITS: So far, after one week of programming, the World Wrestling Entertainment "brand split" – making Raw and Smackdown separate entities for the first time in several years – has been very entertaining and added a nice breath of fresh air to the storylines and to the performers.
After watching both shows, I give the Raw the nod by a hair because of what the show accomplished. To me, Smackdown still has some questions that need answered.
Raw solved the problem of having the WWE World Championship on the other show by creating the WWE Universal Championship and setting up a scenario to crown the first one at SummerSlam. Seth Rollins got a pass straight into the match courtesy of Stephanie McMahon, which isn't a surprise. The surprise is who he'll be facing.
After it was heavily rumored that Rollins and Roman Reigns would wrestle at SummerSlam, the WWE shocked everyone by having Reigns job cleanly to Raw newcomer Finn Balor in the main event, setting Rollins vs. Balor for the vacant belt. Instantly, the Internet wrestling goons went ballistic – the IWC has been clamoring for Balor to get called up from NXT for over a year now.
Earlier, Charlotte defended her WWE Women's Championship against Sasha Banks – another IWC darling. In a stunning turn of events, and in arguably the best match of the 3-hour program, Banks defeated Charlotte cleanly for a rare Raw title change.
Raw also moved the announce table from its customary ringside spot to near the stage, bringing back memories of WCW Monday Nitro. They also featured two "jobber" matches to help get over newcomer Nia Jax (up from NXT) and Braun Strowman (freshly broken away from the Wyatt Family). Although, by giving him a brief in-ring promo and because of his unique look, James Elsworth seems to have gotten over with the WWE community, which is hilarious.
Raw had a lot of focus on the matches and had a lot less in-ring promo stuff than normal, and it seemed to be welcome change. And, as promised, some wrestlers who had been lost in the background were given the ball like Balor, Banks, Strowman and the returning Adrian Neville – and they all ran with it well.
Smackdown, likewise, gave some chances to some wrestlers who had been held back by the proverbial "glass ceiling." None more so than Cleveland's own Dolph Ziggler, who surprisingly won a 6-pack challenge match that also featured John Cena, A.J. Styles, Bray Wyatt, Baron Corbin and newcomer Apollo Crews to give him a main event match against Dean Ambrose for the World Title.
Crews, who was kind of lost in the shuffle after getting called up from NXT following WrestleMania, won an opening-bout battle royale to land him the sixth spot in the main event. And Corbin, who has toiled in mid-card obscurity since winning the Andre The Giant Memorial Battle Royale at WrestleMania in his debut, was finally given a main event chance.
The one thing Smackdown lacked was answering what they were going to do to counter Raw's creation of the Universal Title. There is no Women's or Tag Team Titles currently on Smackdown, which means those divisions are pretty much pointless at the moment.
WWE did have a solid women's match between Becky Lynch and Natalya, which was followed by the introduction of every women's wrestler on the Smackdown roster (and what seems to be a big push for the re-debuting Eva Marie). But nothing was announced about a title – those ladies were brought out, but with nothing to fight over except pride and entertainment.
I give Raw the nod because they tied up that loose end with a major championship and had a title change to boot. Hopefully, we fans get some kind of clarity with what Smackdown will do on Tuesday.

NEO Sports Insiders Newsletter
Sign up to receive our NEOSI newsletter, and keep up to date with all the latest Cleveland sports news.