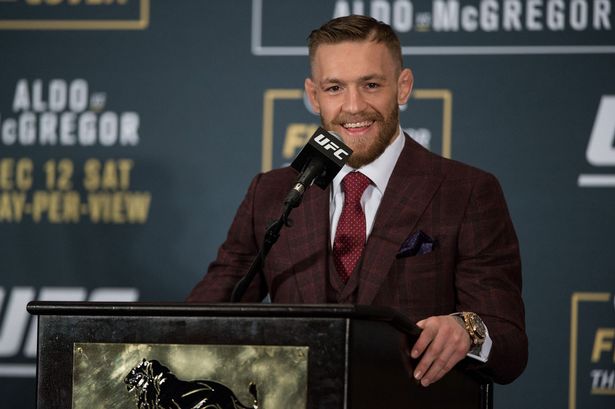 MORE GOONAGE: Sasha Banks was recently married in a private ceremony. However, the WWE has not acknowledged this on their programming. The reason being is they don't feel her private life should blend into her on-screen role as WWE Women's Champion. They don't want a repeat of what happened with Rusev and Lana last year, when their engagement (and subsequent blowing it up on social media) derailed a story line and essentially saw Lana get totally depushed back to being Rusev's valet.
¨ The depushing of Roman Reigns continues, as he's now wrestling Rusev for the United State Championship at SummerSlam. There are some Internet goons who believe that Reigns will lose to Rusev, setting up a potential rematch next month.
¨ Speaking of SummerSlam, the hot rumor is that Finn Balor will defeat Seth Rollins to become the first WWE Universal Champion. The reason being is that many believe that it's "too predictable" that Rollins would win. Hopefully they are not pushing Balor to hard before he's ready. It would be a shame to see that star flame out as brightly as it's shining now.
¨ Ryback was granted his unconditional release from WWE within the last two weeks. Rumor is that TNA is very interested in bringing in "The Big Guy" and giving him a good push.
¨ The tag team of "Breezango" is over as quickly as it begun, although WWE officials reportedly loved the chemistry between the two and may reform them under a different name. Tyler Breeze will have his gimmick totally redone and he will be repackaged. The hope being that Breeze will become a top player on Smackdown. For whatever reason, the selfie gimmick just never could get over on the big stage when it was so popular in NXT.
¨ Randy Orton and Bray Wyatt have been wrestling each other in dark matches recently, which leads many to speculate that the two will begin a televised feud with each other following SummerSlam
¨ According to the WWE, there have been only five wrestlers who have kicked out of Brock Lesnar's F5 finishing move – the Undertaker, Triple H, Roman Reigns, John Cena and Kurt Angle. I think we can add Randy Orton's name to the list following SummerSlam.
¨ Speaking of Lesnar, rumor is they are planning on having him challenge for the Universal championship at the Royal Rumble in January. As to who the champ is in January, that remains to be seen.
¨ And finally, after months and months of rumors and false stories, long-time WWE PA Announcer Lillian Garcia announced she was leaving the company after 15-plus years. She has an ailing father she wants to care for. We wish Lillian all the best.
Until next time, watch out for the European uppercut (only people from Europe can do it, get it?)
Dan Gilles is entering his 22nd year as a sportswriter on the local scene. He's written for various newspapers and media outlets, including NEO Sports Insiders and the Elyria (OH) Chronicle-Telegram. Off The Turnbuckle was his unique wrestling column that ran in the Lorain (OH) Morning Journal from 1998-2003 and again briefly in 2007 and it's come back by popular demand. Follow him on Twitter @DanGilles1973.

NEO Sports Insiders Newsletter
Sign up to receive our NEOSI newsletter, and keep up to date with all the latest Cleveland sports news.