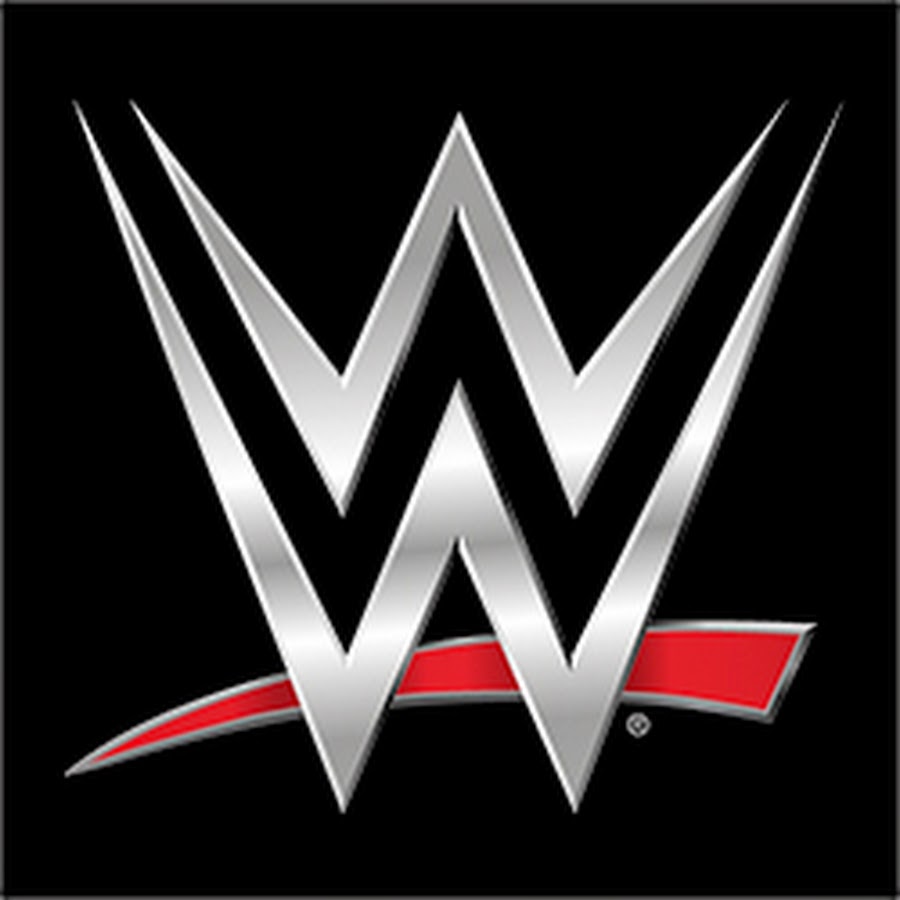 It's been a great year for the WWE. A lot of twists and turn have taken us from January to December. We here at NEOSI have decided to vote on some categories for the year. The panel of Matt Loede, Vince McKee, Payton Vince, Anthony Alford and myself have made our choices, let us know what you think!
Male Superstar Of The Year
EM: A.J. Styles- He has had fantastic matches with Jericho, Cena and has the WWE Championship currently. Styles is on fire right now, so watch out.
ML: AJ Styles- From his debut at the Rumble to beating Ambrose for the strap in September, it's been a great year for AJ.
VM: AJ Styles- Can't argue with his impact and success in his first year with the WWE.  Roman Reigns was a close runner up, Dean Ambrose as well.
PV: Kevin Owens- Best heel in the business. Became a major champion this year. Jericho and Owens have a great chemistry. Owens was not someone I expected to win a major championship but he achieved it and I believe earned it with his hard work.
AA: AJ Styles- Debuting at the 2016 Royal Rumble, Styles has been the best performer inside the ring and surprisingly outside the ring. Since going to Smackdown Live, he has carried the main event scene. Even if you disagree with the choice of Styles, he made a James Ellisworth program entertaining. That alone should give Styles the top award.
Female Superstar Of The Year  
EM: Charlotte- She has put on five-star matches with Sasha Banks and has broke barriers down with the Hell In A Cell match against Banks, the Ironman match against Banks and other stellar matches.
ML: Charlotte- The daughter of Ric Flair has established herself as the best women's wrestler in the company, winning the memorable three-way at Mania, and then eventually winning the feud with Sasha Banks as a hallmark of the year.
VM: Charlotte Flair- This was the easiest award to give out.  Undefeated in singles matches at PPV's, and a 4x womens champ.
PV: Charlotte Flair- Charlotte had the best year by any female in the WWE in a long time. She has been a 4 time women's champion in just one year but she is still undefeated at PPVs . Charlotte put in great work this year and had a great feud with Sasha Banks.
AA: Charlotte Flair- This almost went to Sasha Banks, but Charlotte has been there every week of 2016. Charlotte was responsible for turning the women's division into a division that can be taken seriously. She had the best Wrestlemania match, and has been in the main event of various Raws and a PPV.
Match Of The Year
EM: Kevin Owens vs. Sami Zayn at Battleground- This was the supposed last time they would fight. Even though that part was flawed, the match was not. So much emotion from Zayn and Owens propelled the match. Zayn finally getting one against Owens was the perfect ending.
ML: Sami Zayn vs Shinsuke Nakamura NXT Takeover Dallas- A Debut to remember for Nakamura, who should be up on the main roster within the next year.  He and Zayn put on one heck of a show in Dallas, and the crowd was in every second of the match.  I think this was a five-star match if there ever was one, and a great debut for a future World Champion.
VM: Goldberg over Lesnar at Survivor Series- Simply put, it was the shock the WWE needed after practically ruining Lesnar's career in the past year with horrendous predictable matches.
PV: D.I.Y vs Revival. Two out of Three Falls at NXT Takeover: Toronto
AA: AJ Styles vs John Cena vs. Dean Ambrose, WWE No Mercy- My MOTY is an opening match of a Smackdown Live PPV. These three are some of the best in-ring performers and it showed. The story of part-timer Cena going for his 16th World Title, Ambrose in a heelish role and Styles proving he belong at the top. An amazing match with an amazing finish.
Rivalry Of The Year
EM: The Miz vs. Dolph Ziggler- Two Ohio boys both revitalized their careers in this feud over the Intercontinental Title. Though it looks to be over, these matches were super unpredictable and exciting to watch.
ML: Charlotte Vs Sasha Banks- Imagine 4-5 years ago two ladies being involved in a 'Rivalry of the Year' but there's no question these two deserve that honor.  They went at it all summer/fall long, and had some of the best women's matches we've seen in years.  Trust me, while they say the feud is 'over' there's no doubt there will be more to come between these two.
VM: Charlotte vs Sasha Banks- No brainer pick and well deserved.
PV: AJ Styles vs John Cena.
AA: The Miz vs. Dolph Ziggler- Both are from Cleveland. These two couldn't be any different from each other. Huge credit to the Smackdown writing team for making us care about two veterans who had major limitations. Miz made us care about the IC Title by developing a mean streak. Finally Dolph cared about winning matches instead of becoming the fake HBK or the show-off. This rivalry had the sports-like feel of how much winning mattered. On Raw, this would be a feud with no purpose but Smackdown Live gave this feud life.
Most Disappointing Superstar Of 2016
EM: Apollo Crews- After an intrigue was built up for him, WWE left him off television. So much athleticism wasted.
ML: The Vaudevillians- I was excited when these two guys were finally brought up to the main roster, but now I barely ever see them, and I think they pretty much have been afterthoughts after they came up and then were quickly dispatched.  Not much has been heard about them other than the fact there's big time backstage heat on them for their attitude.  Hard to think this gimmick will continue long into 2017.
VM: Anderson and Gallows- They should have run rough-shot through the tag team division and they didn't even come close.
PV: Sami Zayn.
AA: Seth Rollins- He should be carrying the company upon his return from major injury. Instead of becoming a babyface during his return, the creative team inexplicably kept him as a heel. Rollins was stale throughout 2016 as a character. Hopefully his upcoming feud with Triple H can make up for a disappointing 2016 for Rollins.
Most Improved Superstar Of 2016
EM: Tye Dillinger- He has made strides in the ring and his connection with the fans is unreal. The "10" chant is the greatest thing going in terms of fan reaction.
ML:The Miz- It's not really a 'most improved' as much as it is a comeback from the dead type of award, as the NEO native came from being forgotten about in meaningless feuds to being one of the hottest heels in the company.  Add in bringing back his wife Maryse, and Miz is as hot as he's been in a long time, and it will be interesting to see what they do now that Dean Ambrose and Renee Young are involved with him and his wife.
VM: Dean Ambrose- He was super popular and won the MITB and WWE Heavyweight Title.  'Nuff said!
PV: The Miz- After The Miz cut a promo on Daniel Bryan on Talking Smack after the brand split, things changed drastically for The Miz. The promo alone was fantastic but he managed to maintain the momentum after. After the beef between Bryan and Miz became legit , Miz mocked Daniel Bryan in his matches by mocking the yes chants , the kicks , and the corner dropkicks. The Miz brought back credibility to the Intercontinental Championship this year. If others don't agree The Miz was the most improved , I don't know who would be.
AA: The Miz- Talking Smack was created for The Miz. It was on that early September night when The Miz went from a Hollywood guy with lame catchphrases to someone who is on a mission to be the best guy in WWE.
Best Gimmick
EM: Chris Jericho- The List of Jericho/ The Gift of Jericho/ The Scarf of Jericho…what else could you ask for from Y2J in what is shaping up to be one of his best runs to date.
ML: Enzo & Cass- These two came to the main roster right after Maina, and while they have had their moments of wondering what's next for them, they have pretty much stayed in the mix either as a tag or even as singles.  It still seems to me that Cass is a long term big time talent, much like Roman Reigns was back 4-5 years ago.  They get the crowd going, and keep them engaged as long as they are out there.
VM: Enzo and Cass- It's not even a gimmick anymore, they are so good at it.  Much like the Undertaker all those years ago.
PV:Heath Slater.
AA: The New Day- They made Booty-O's go over. Plus an historical title run. NEW…DAY ______.
Best Face/Heel Turn
EM: AJ Styles- There was too many faces, so Styles adapted to become the top heel in the company. He is so over with the fans and brings it in the ring every night.
ML:AJ Styles- It was kind of a letdown when 'The Club' and Styles were broken up when Styles was moved to Smackdown, and it will be tough when he loses the belt to John Cena at the Royal Rumble, but Styles has been a great champion, and even more so when he went from babyface to heel, it made him a dangerous and even more intense wrestler that has a great future on this roster.
VM: AJ Styles- going heel on Cena was one of the best moments of the year.  Styles is a big money player!
PV:Neville turning heel- Neville had the best heel turn and that was at Roadblock: End of the Line . Neville disappeared for a while and seemed like he was forgotten by many, including creative. Guess we were wrong. Neville seemed to be congratulating , Rich Swann on retaining his Cruiserweight Championship but instead attacked him and T.J Perkins . Neville turned heel for the first time in his career and eventually announced he is now in the division . Neville's heel turn might have saved his career in WWE , if they kept him as a face I think he might be one of the releases in 2017 .
AA: Randy Orton- I don't even know if he turned heel but Orton joining the Wyatt Family was a major curve ball in programming and Orton didn't really change himself.
Best Pay-Per-View Of The Year
EM: Extreme Rules- From the Asylum Match with Y2J and Ambrose to the Styles/Reigns title match, this was a suprisingly great PPV. The IC Title fatal-four way match was a pleasant surprise.
ML: WrestleMania 4/2 Dallas- Tough to ever put a PPV ahead of Mania since it's the show that they always pull out all the stops.  There was a lot wrong this year with the event, which included the fact it was close to five hours, about 90 minutes too long.  The main with HHH vs Roman for the belt was flat, but there was so much good before that, like the three-way women's match, the IC ladder match, the Shane vs Taker HIAC, and seeing all the old superstars like Austin, Rock, Foley, and Michaels, it has to go down as the best night of wrestling for the year.
VM: Survivor Series- Plenty of twists and turns and just overall solid action.  It was a good PPV after a year of crappy ones.
PV: WrestleMania 32.
AA: Survivor Series- Lots of PPVs to choose from this year but there was excellent Survivor Series matches. Every match felt important. Then the huge Goldberg upset capped off an unbelievable PPV.
Worst Pay-Per-View Of The Year
EM: Payback- It had a lot of duds, from Natalya/Charlotte to Kalisto/Ryback. This was a PPV to be thankful you only paid $9.99 for.
ML: No Mercy 10/9 Sacramento- The company made the decision early in the day to put the 'main event' on first, meaning the Ambrose-Styles-Cena match went first, went 21 minutes, and left the rest of the card destined to fail.  And fail it did, as while the most memorable match will by far being the Miz and Dolph Ziggler going at it in a career vs title match, THAT'S the match that should have been last, but instead they messed that up, going with Bray Wyatt vs Randy Orton in a snooze fest in the finale, which of course had a flat finish with the return of Luke Harper.
VM: Summerslam 2016- It was awful.  Rollins vs Balor was solid, but other than that, terrible.
PV: Clash of Champions.
AA: Wrestlemania 32- LONG PPV with no purpose in booking and a main event nobody was interested in.