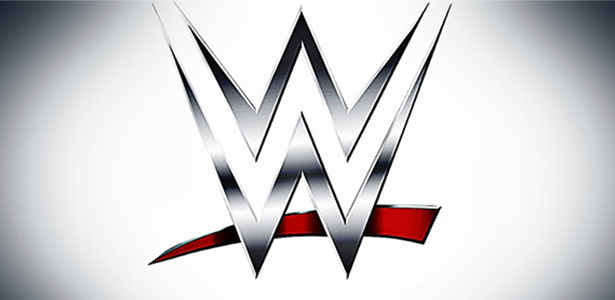 CHICAGO, Illinois – It has been a few hours of reflection since the main event last night of WWE Payback and our roundtable has re-convened to discuss the good and bad of the main event.
Payton Vince – Styles against Reigns didn't disappoint but I wasn't 100% happy with this match.
Stephanie and Shane were okay in their position of changing the match so the fans didn't have to witness a ridiculous finish and go home unhappy.
The thing that annoyed me in this match is that Styles threw everything at Reigns…countless finishers but Roman hits one spear and its over. I didn't like that at all!
One thing that was missing in this match was that I truly expected Finn Balor to either debut or Gallows and Anderson to turn on Styles. Oh! Also Gallows and Anderson attacked Reigns and Roman still won he also easily got back up after the attack.
Hopefully there will be a pay off and Styles does become champion..like everyone wants. We will find out at Extreme Rules what will happen though.
Eli Mooneyham – The Main Event of Payback was definitely a weird one. I don't know how I feel about the way it finished. First of all, the match was expected to have some sort of interference from Gallows and Anderson. That moment in the match was sure to come. What wasn't expected by fans was the shenanigans that took place during the Main Event.
Roman Reigns and AJ Styles were having a great in-ring match. That's when everything got crazy. AJ hit a Phenomenal Forearm on Roman outside of the ring while he was outside of the ring. This forced the announcer table to break as they landed on it. So, what happens after that? AJ can't get Roman back into the ring in time and wins the match by Count-Out. Seriously? Out comes Shane McMahon, who says that matches will not end like that in the "New Era" of the WWE. The match is restarted with the stipulation of "No Count-Outs" applied.
The match starts back up and after a little bit, AJ goes for a springboard attack and is hit by Roman in a strike that looks like it is below the belt. The referee calls for the bell and the match ends again. Out comes Stephanie McMahon, who says her brother forgot another stipulation: No Disqualifications. The match is restarted once again.
At this point, fans are expecting an attack by Gallows and Anderson. They get their wish, as the duo ambushes Reigns. Styles cannot capitalize. The Usos come out and attack Gallows and Anderson, leading to an all-out brawl after Reigns pushes Styles off the top rope and onto all four competitors. Styles and Reigns eventually found their way back to the ring, as Reigns dodged a Phenomenal Forearm and hit Styles with the Spear for the win.
Here's my take on this match:
1. Why have Gallows and Anderson come out and interfere if they had no significance in the match's ending? At the end of the night, they were an afterthought. The WWE cannot afford to lose the fan's interest in Gallows and Anderson. They certainly did not help that case at Payback.
2. As for AJ Styles, this match helped show fans who didn't believe he was a Main-Event talent that he definitely is a guy who can be in the spotlight for as long as the WWE wants him to be.
3. Roman Reigns benefited off of this win, as he beat a very good wrestler who is a fan-favorite. I'm excited to see what the future holds for the WWE Champion.
4. Hopefully the Shane-Stephanie feud doesn't ruin the good wrestling that has been displayed lately. Raw and SmackDown were starting to heat up with good technical wrestling and the power struggle that could cause them to interfere in matches to out do each other may get annoying fast.
Overall, the Main Event of Payback was a B+.
Vince McKee – I thought the actual match was solid and Aj Styles looked absolutely great throughout. The issue I had was similar to what Eli and Payton brought up, as great as Styles looked, they still squashed him by having Reigns pop up so quickly from multiple finishers while Styles went down from one spear?
The interference of Gallows and Anderson was also squashed as they were made to look weak. The WWE would have been smart to not allow interference in this match and wait until tonight on Raw to have a group beat down of Reigns. It also comes across as a desperate plea by WWE to get the fans on the side of Reigns by teaming him with a popular group like the USO's. Do not be shocked if there is a 6 man tag match with both sides.
All that aside, I'm still eager to see them go at it again at Extreme Rules and hopefully take it all over the arena. But rest assure, there is no way Styles wins, and it is only a matter of time before Gallows and Anderson turn on him.

NEO Sports Insiders Newsletter
Sign up to receive our NEOSI newsletter, and keep up to date with all the latest Cleveland sports news.