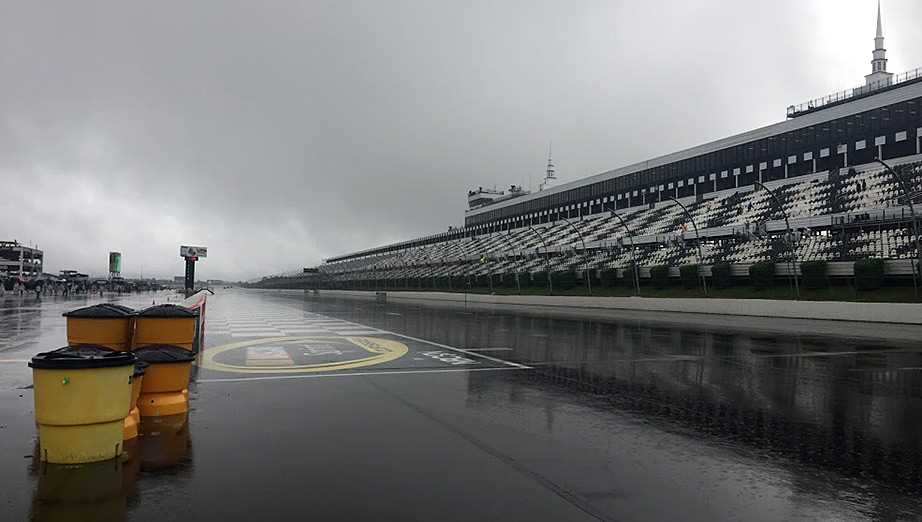 Rain Cancels Most Shows
After all the rain last week, Skyline Speedway and Brushcreek Motorsports Complex were the only two tracks to get their shows in, both running on Sunday. Mansfield Motor Speedway gave it a shot, pushing their show from Saturday to Sunday. Despite their efforts track officials were forced to pull the plug with drivers and fans already at the track. Sundays date will be rescheduled and the track is allowing fans and drivers to use their ticket or pit pass at this weekend's Triple Crown event or the makeup date. In a release, the track saying that fans and race teams may also use their ticket or pit pass at the All Star Circuit of Champions show scheduled for May 28th. With rain in the forecast throughout the week, this weekend's racing action could again be impacted.
Crafton In Top Ten At Martinsville
Matt Crafton was the lone driver for Sandusky based ThorSport Racing to get inside the top ten Saturday at Martinsville Speedway. After starting 4th, Crafton drove to a 9th place finish. Grant Enfinger came home 17th, Cody Coughlin (Delaware, Ohio) finished 19th and Ben Rhodes finished 20th. The NASCAR Camping World Truck Series is off until May 12th when they visit Kansas Speedway.
Keselowski Wins Again
Brad Keselowski became the first multi-time winner in the 2017 season after taking the checkered flag Sunday at Martinsville. Keselowski has been strong all season. Along with his two victories, he has five top-five finishes in the first six races.
INDYCAR Back To Action
The Verizon INDYCAR Series returns to action this weekend in California. Practice for the Toyota Grand Prix of Long Beach will be held Friday and Saturday. The race is scheduled for 4 p.m. Sunday afternoon. Sebastien Bourdais won the series opener on March 12th in St. Petersburg.
Flat Track Racer Dies Day After Crash
For the second straight week, tragedy has struck the racing community. 21-year-old Jamison Minor died Sunday due to injuries suffered in a crash Saturday. Jamison was competing in the American Flat Track event at The Dirt Track at Charlotte when the incident occurred. Minor was airlifted to a Charlotte hospital after the crash Saturday and succumbed to his injuries Sunday.
Test And Tunes
Some area tracks that have not opened their racing season will attempt to hold practice this weekend. Lorain County Speedway is scheduled for practice Saturday with a rain date set for Sunday. Midvale Speedway is set to run test and tune sessions on Saturday and Sunday. Wayne County Speedway will hold practice Saturday while Sandusky Speedway is scheduled to hold practice on Sunday. Raceway 7 will open in May and hold a pair of practice sessions later this month. The first will be April 21st with the second following on April 28th.