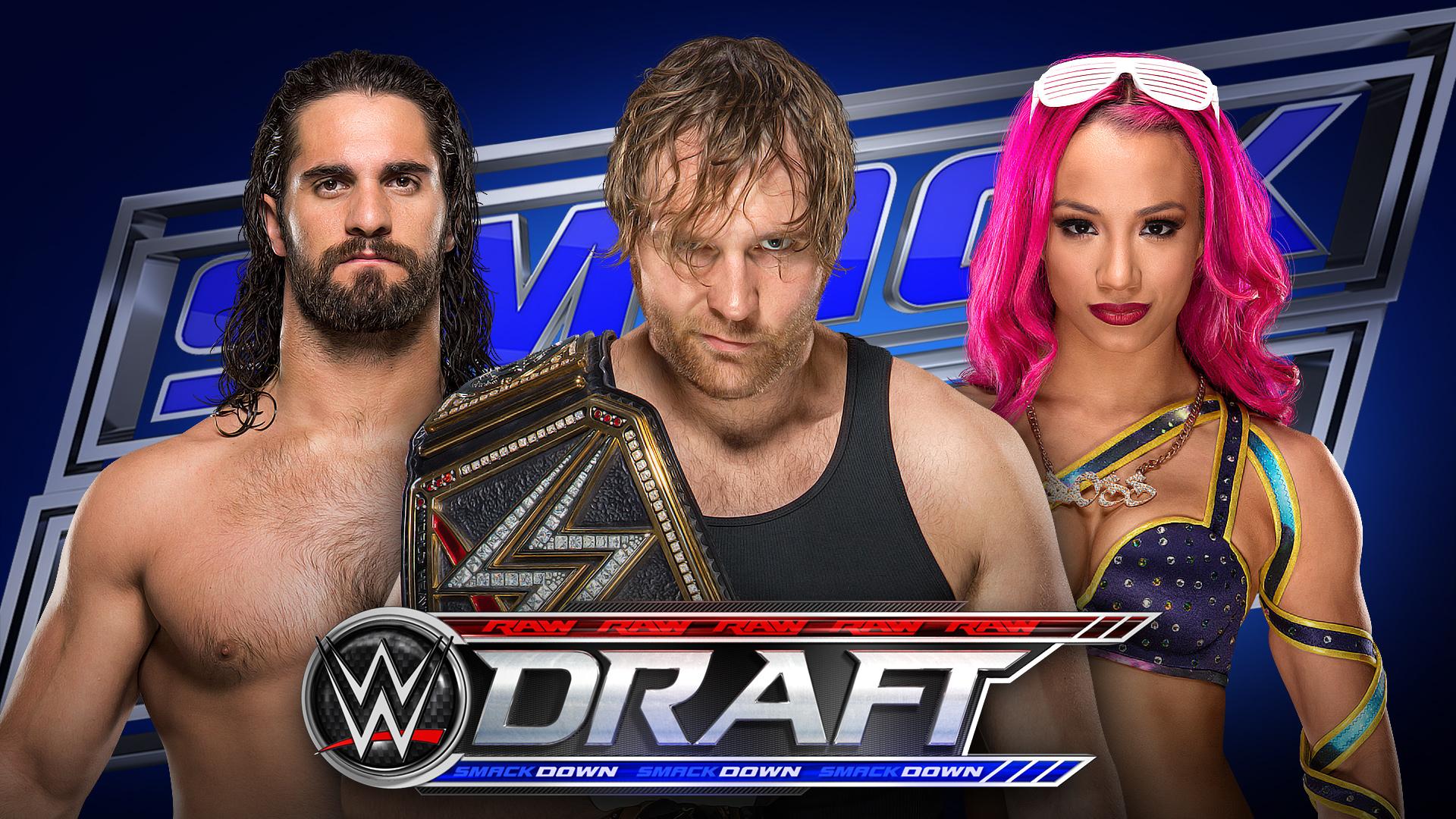 If there's one interesting aspect of the WWE right now, it's how this upcoming draft is going to play out on Tuesday night when the company finally goes to putting SmackDown live on USA Network.
Here's to hoping that this draft is going to play out better than the one they did back in 2002, when The Rock went first overall to SmackDown, and then Undertaker was taken by Vince McMahon to represent RAW.
Then there was the 2005 draft which saw John Cena go from SmackDown to RAW and Batista move over from RAW to SmackDown.
Now the 2016 Draft is upon us, and there's plenty of speculation as to how this is all going to go down.
The WWE Sunday night put out the 'official rules' (hey at least they are not just 'winging it'), with some interesting aspects to what is going to go down this week.
With that, here's the rules, which you can also see on the companies official site HERE.
The rules for the WWE Draft are as follows:

Raw has the first overall pick

Since SmackDown Live is a two-hour show and Raw is three hours, for every two picks SmackDown Live receives, Raw will receive three picks

Tag teams count as one pick unless a Commissioner/General Manager specifically only wants one member of the team​

Six draft picks will be made off the NXT roster​
The most interesting aspect of the rules is the second one – so SmackDown is going to have a smaller roster, which makes sense I guess, but also means those on SmackDown's roster should have a better chance to build up a name for themselves, as it will be a smaller show.
Here's my personal look at how I would like to see the first 11 picks of the shows go (remember RAW gets extra picks):
RAW – Seth Rollins
SmackDown – Dean Ambrose
RAW – John Cena
SmackDown – Roman Reigns
RAW – AJ Styles
RAW – The Miz
SmackDown – New Day
RAW – Brock Lesnar
SmackDown – Kevin Owens
RAW – Chris Jericho
RAW – Bray Wyatt

NEO Sports Insiders Newsletter
Sign up to receive our NEOSI newsletter, and keep up to date with all the latest Cleveland sports news.