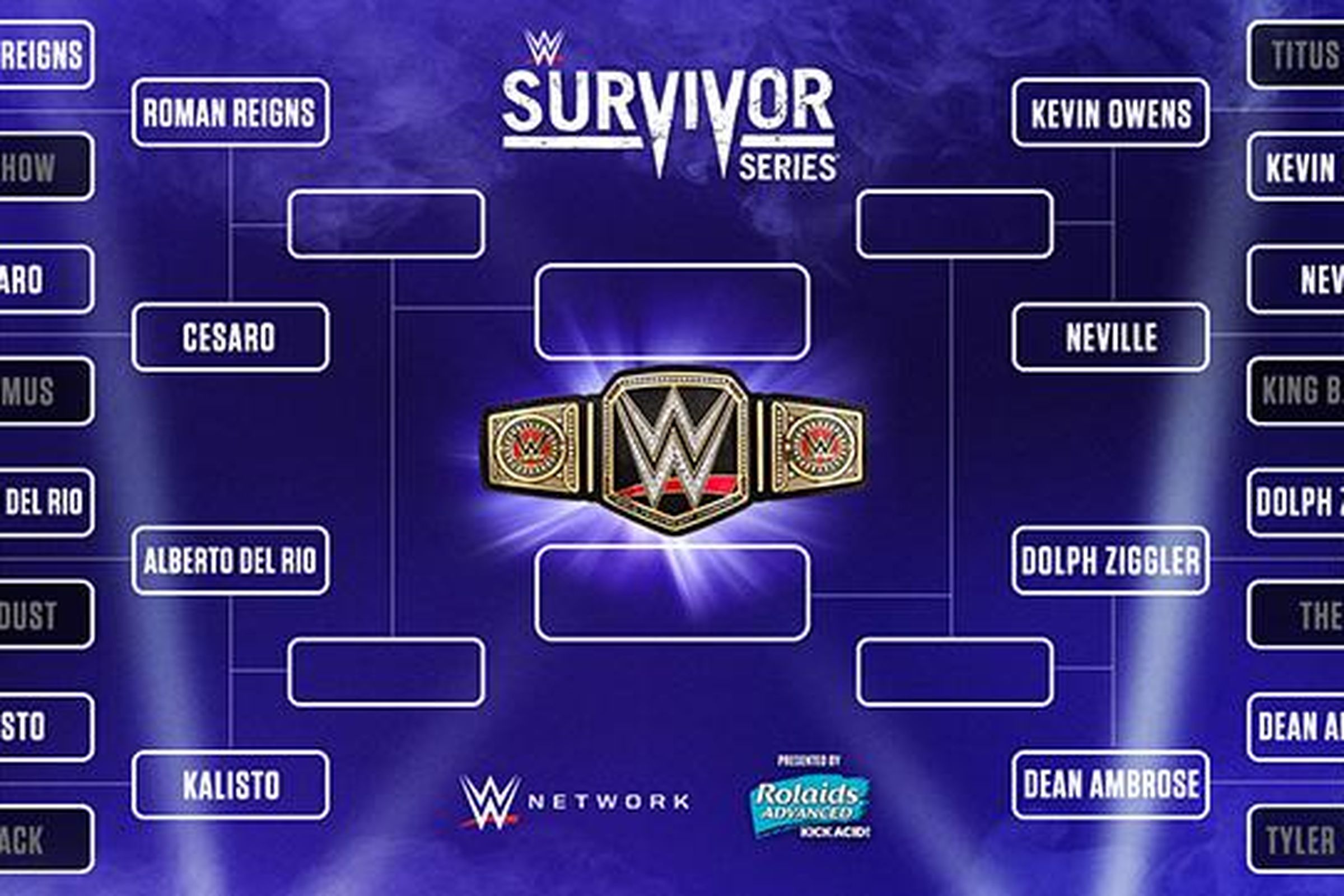 Well wrestling fans, if you're like me and you've seen enough of the WWE product for the last few years, you likely already have a beat on what it looks like for Sunday's Survivor Series main event when it comes to two men battling it out for the coveted WWE World Title, which was vacated by an injured Seth Rollins last week.
The Sunday event will take place at Philips Arena in Atlanta, Georgia. How many Survivor Series' is this you ask? Try 29, and boy do I feel old as I was at the very first one which took place at the old Richfield Coliseum back in 1987 as a team of five guys led by Hulk Hogan took on a team of five men led by Andre the Giant.
Ahhh…the good old days.
Oh well, enough of that, let's get back to Sunday's event, and what it looks like in terms of the Tournament and who is going to walk out of Atlanta with the gold around their waist and what it may mean for the company.
First off, I don't see how Roman Reigns, who has been in the title pic for a few weeks since his win in a four-way on RAW, won't find his way to the tourney final.
I see him beating Cesaro tonight on RAW which should be a fantastic match, and then getting past the returning Alberto Del Rio on Sunday to reach the final main event match.
At this point the WWE would have to pull off a MAJOR swerve to not have Reigns in that title match, and after his interaction with Triple H last week to kickoff RAW, I don't see how or even why they would do that.
So who does Reigns take on for the title?
There's really only two options on the other side, and when you hear out how I think it plays out – there's really only one.
The two options are clearly Kevin Owens, who is on a fast track to be a major player as far as the 'heel' division of WWE goes and will, in my opinion, have the WWE Title at some point in the next 1-2 years, and the other option is Reigns good buddy from The Shield days – Dean Ambrose.
See where I am going yet?

NEO Sports Insiders Newsletter
Sign up to receive our NEOSI newsletter, and keep up to date with all the latest Cleveland sports news.