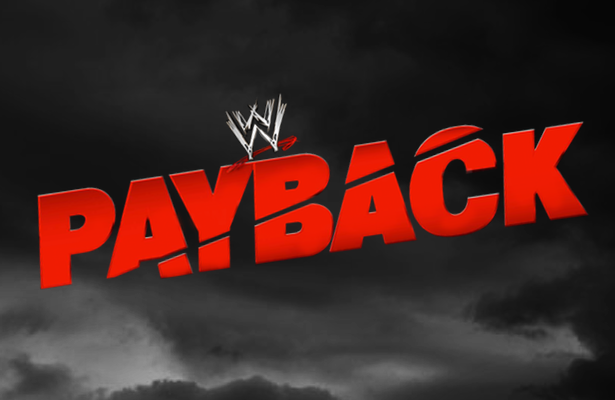 Kalisto(c) vs Ryback for the United States Championship
Good match. Too bad that these two cannot get off the pre show. If you catch in Ryback's entrance he mocks CM Punk (they are in Chicago) .
WINNER: Kalisto retains via Salida del Sol
Baron Corbin vs Dolph Ziggler
Apparently this match also happened during the pre-show. What a great way to debut at a PPV , getting bumped to the pre-show.
WINNER: Dolph Ziggler
Enzo and Cass vs The Vaudevillians
This match had the potential to be fantastic but about 5-6 minutes in, Enzo was thrown out of the ring but hit is temple on the middle rope and was clipped by the bottom rope , his head bounced off the mat. It didn't look good at all when it happened but Enzo is okay now.
WINNER: The match ended in a no contest, no defined winner of the tag team tournament, just yet.
Sami Zayn vs Kevin Owens
I predicted that Owens was going to win but he won clean. Zayn and Owens were amazing and after the freak accident that happened the match before, they ended up bringing the crowd back into the show. I wish that these two could fight forever, I love every second.
WINNER: Kevin Owens via pop-up powerbomb

Cesaro vs The Miz(c) for Intercontinental Championship
I thought that Cesaro should have won but he didn't and The Miz ended up retaining his championship. The match was entertaining though and I can't complain about that, I guess I'm upset with the result. I think that later this month at Extreme Rules, there will be a fatal four way match between Cesaro, Miz, Zayn, and Owens for the Intercontinental Championship.
WINNER: The Miz retains via Skull Crushing Finale
Chris Jericho vs Dean Ambrose
Sadly the crowd was into the match during the beginning but throughout the match they stopped caring. The match was good and I thought that in this situation Ambrose needed the win. The part that is confusing is what exactly was this feud over and what did Ambrose get in return, besides momentum. Does Ambrose now have control of the Highlight Reel and he can call it whatever he wants? This was probably Jericho's last match for awhile.
WINNER: Dean Ambrose via Dirty Deeds

Charlotte(c) vs Natalya for the WWE Women's Championship
This match was great. Bret Hart and Ric Flair weren't necessary to have at ringside but I enjoyed them having a part. Natalya impressed me here and her and Charlotte had some crazy things going on in this match.
WINNER: Charlotte via "submission"
The finish was alright but it just seems like Charlotte and Natalya will fight again at Extreme Rules. Charlotte won via submission even though Natalya never tapped out. I guess the Chicago Screwjob happened. An awesome part during the post match was when Bret Hart and Natalya put Charlotte and Ric Flair in the sharpshooter.
AJ Styles vs Roman Reigns(c) for the WWE World Heavyweight Championship
Roman Reigns is absolutely hated everywhere he goes. I believe it is time to give him a defined role and turn him heel. As of right now Roman doesn't have a defined role and that is why he is going along with the "I'm not a good guy, I'm not a bad guy, I'm the guy" shtick. AJ Styles ended up throwing everything he had at Reigns. The Phenomenal Forearm that put Reigns through the table was fantastic. I didn't like the fact that the Usos counteracted Gallows and Anderson. I enjoyed the fact that even though the match ended in count out and disqualification it was restarted, it seems like WWE has had too many cheap finishes but this time around, they didn't. I believe Reigns will be dropping the title soon, it's just a matter of who he will drop it to. I think it will be AJ Styles.
WINNER: Roman Reigns via Spear
During RAW tonight, look for Gallows and Anderson to turn heel on AJ Styles and I also believe that you will see Finn Balor debut tonight.

NEO Sports Insiders Newsletter
Sign up to receive our NEOSI newsletter, and keep up to date with all the latest Cleveland sports news.