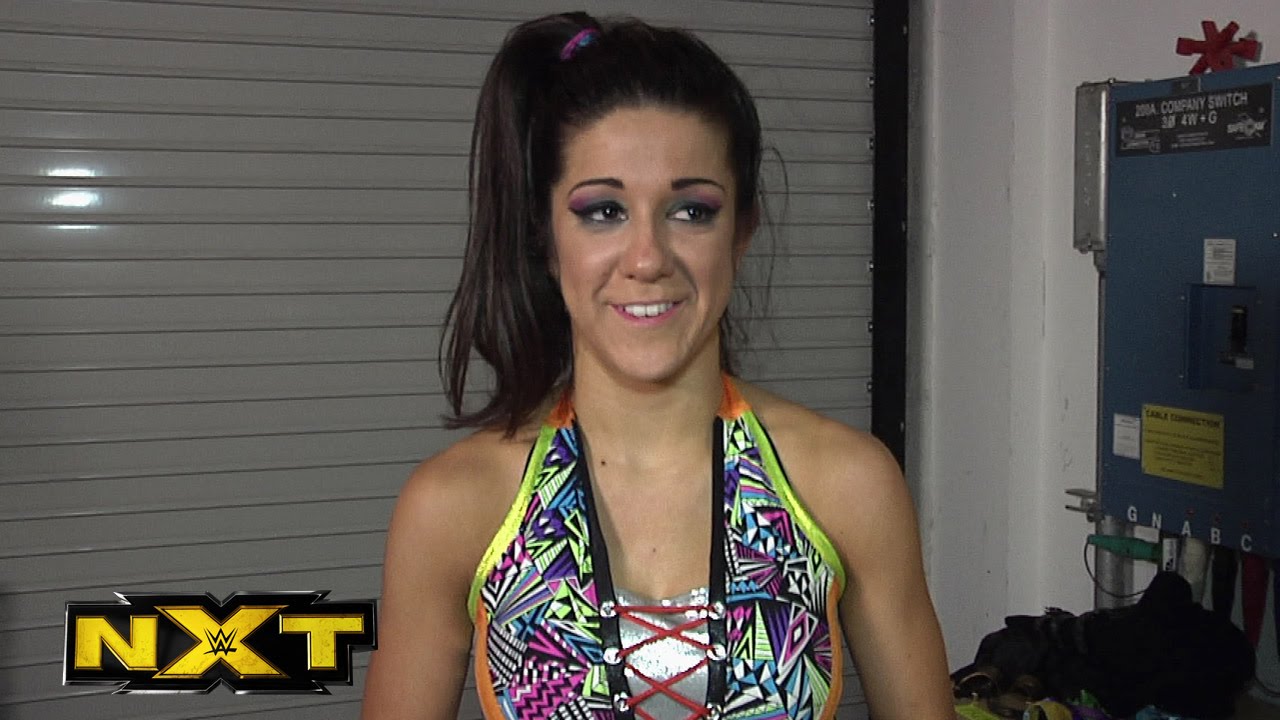 2015 wasn't exactly the best year in WWE, and already the company has hit us with a bombshell that The Rock will be appearing in some fashion (trust us, he will be wrestling) at WrestleMania 32 in Dallas in April.
Today we take a look at the landscape of the WWE, and give out what we think are five solid predictions for WWE for the upcoming year – enjoy!
5.) NXT takes over Thursday Night SmackDown's spot
With Smackdown being the B-Show a lot of people don't watch to begin with. If you also throw in the fact that most of SmackDown is filled with a ton of RAW recaps it is less compelling for many viewers. NXT takes over the Thursday Night time slot because people actually enjoy that product. Smackdown moves to the WWE Network.
4.) Women's Wrestling takes over in WWE
I expect that by April or May of 2016 Bayley will be up on the main roster. Expect more women's matches that last longer than 5 minutes. You will see on average 10-15 minute matches so the women can prove themselves. I can see a TLC/Ladder match for the Women's Championship (yes you read that right. WWE will bring it back). The women that will be carrying this division will be Sasha Banks, Charlotte, Becky Lynch, Bayley, Paige and Nikki Bella.
3.) Monday Night Raw ratings drop again until Summer with a huge Return/Debut
Since 2015, RAW has had their ratings drop because viewers don't want to get involved. I think that this continues up until May or June. Around that time either a big return happens, like a Cena ,Rock or even CM PUNK returns or a guy from NXT makes an impact so that every fan can get invested with the product again.
2.) The former NXT guys see more time and success on the Main Roster
NXT graduates succeed majorly in the development territory but when they get called up to the main roster it seems as if nobody cares about them. Look at guys like Bo Dallas, The Ascension, and Adam Rose , they get called up have little to no success and get pushed to the side. In order to accomplish this the WWE will have to get rid of guys like Kane, Big Show, Mark Henry, and the mid-card to dark match wrestlers. With a move like that it frees up TV time and also roster spots. The NXT grads just need the chance to prove themselves and their talent can take it from there.
1.) Sami Zayn becomes the next Daniel Bryan
Daniel Bryan will more than likely retire from a wrestling role in 2016. You will still see him on TV but just as a commentator or authority figure. Zayn can accomplish the role of being the ultimate underdog. The fans love him. He was brought in the best way possible facing John Cena in a US Open Challenge match. Sami can get a reaction out of the fans just like Bryan had. If you follow NXT you can see how successful he was as a top baby face and also the ultimate underdog. Zayn will have his breakout year in 2016 and expect him to debut in this years Royal Rumble.

NEO Sports Insiders Newsletter
Sign up to receive our NEOSI newsletter, and keep up to date with all the latest Cleveland sports news.