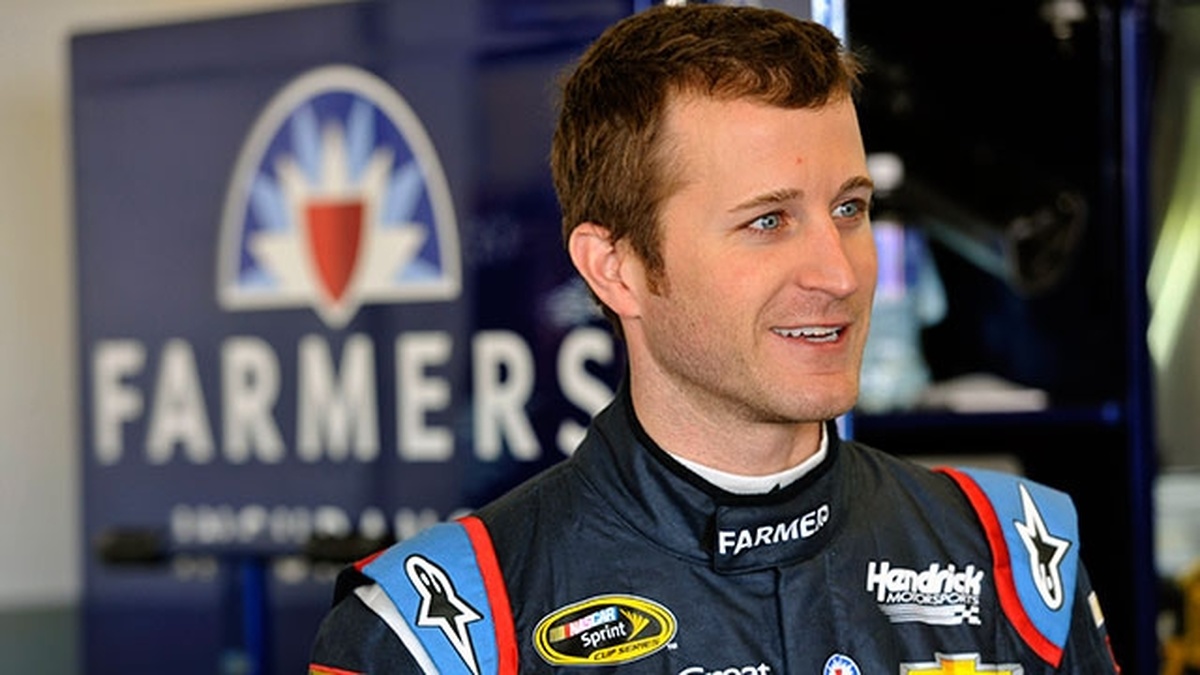 Kasey Kahne snapped a long losing streak by winning the Brickyard 400 at Indianapolis Motor Speedway.
After a nearly two-hour rain delay, the race got restarted, but other contenders that looked to have good runs were felled by early troubles.
Chase Elliott had an engine go sour before a competition caution, and it eventually expired before the stage
ended, dropping him to a 39th place finish.
Dale Earnhardt Jr., entering his final race at the Brickyard, had an engine failure after contact with Trevor Bayne, causing him to finish 36th.
Kyle Busch looked to have the car to beat, leading the first 71 laps, and winning the first stage. Erik Jones
then led until the halfway point, and Ryan Blaney took over, leading six laps before Kyle Busch took the lead
again.
Busch looked to break a 35-race winless streak, winning stage two, with Martin Truex Jr. in second and Ryan
Blaney in third, just like the first stage. Martin Truex Jr. took the lead during pit stops, and it was setting
up to be a dash to the finish between the points leader (Truex Jr.) and last year's winner (Kyle Busch).
On a restart after a Ricky Stenhouse Jr. crash on lap 106, Martin Truex Jr. made contact with Kyle Busch, and both
drivers ended up in the wall hard, and Truex Jr's car ended up on fire. Both drivers were able to walk away
unharmed, but their race was finished.
Matt Kenseth then took the lead for 21 laps before making a pit stop with 30 to go. After Erik Jones led a lap during
green-flag pit stops, the lead then went to Brad Keselowski. Jimmie Johnson was in 2nd, Kasey Kahne 3rd, Trevor Bayne 4th, and Michael McDowell rounded out the top five.
The top three were not going to be able to make it on fuel, and would inevitably have to pit soon, and the race was setting up to be between Trevor Bayne, whose last win came at Daytona in 2011, and Matt Kenseth, who would not be returning to the 20 car in 2018. Matt Kenseth was making up ground on the leaders, but appeared to level off as the laps wound down.
Kasey Kahne then made a pit stop before a big wreck with 11 to go involving out Clint Bowyer, Erik Jones, Jamie McMurray and Kurt Busch, red flagging the race. The caution was a huge break for Brad Keselowski and Jimmie Johnson, who were running low on fuel. Once the caution came back out, final pit stops began. Brad Keselowski won the race off pit road, and Trevor Bayne was second, followed by Jimmie Johnson.
The race then got restarted, and another wreck occured when Kyle Larson hit the wall going
into turn one setting up a restart with three to go.