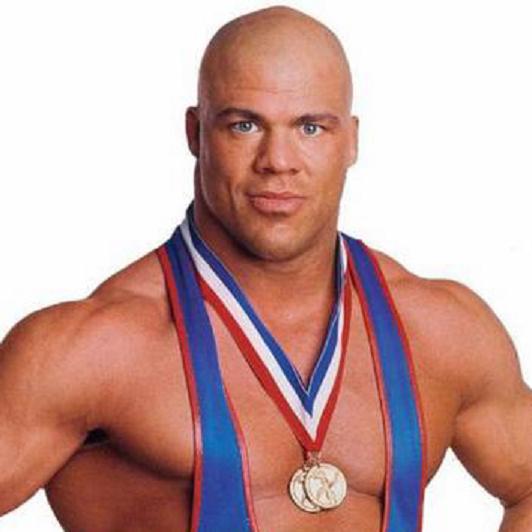 Part 8 of 10 in the series
King of the Ring 2000 was the eighth annual King of the Ring. The event took place on June 25, 2000, at the Fleet Center in Boston, Massachusetts. This was the first of the last 3 in which all chose to push the hottest young star on the roster. This years candidate for that was Kurt Angle.
Angle had been on a hot streak coming into the tournament. He won both the European States title and Intercontinental title since his November 1999 debut. It was becoming clear that he was the next big thing to hit the WWF.
His championship round came against the newly minted fan favorite Rikishi. The Samaon dominated most of the match by using his power moves against Angle. Angle would rally late in the match and hit him with a Belly-to-Belly Suplex from the top rope to win the 2000 King of the Ring tournament.
The main event was a six-man tag team match between McMahon-Helmsley Faction (Triple H, Vince and Shane McMahon) and the team of The Rock, Kane and The Undertaker for Triple H's WWF Championship. The stipulation was that whoever got the pinfall at the end of the match would be the WWF Champion.
In the closing moments of the match, Kane hit Triple H with a Tombstone Piledriver and tried to pin Triple H but Undertaker attacked Kane with a chair. Undertaker chokeslammed Shane from the top rope through the announce table. In the ring, Rock hit Vince with a Rock Bottom and pinned Vince to become the new WWF Champion. Thus HHH loses his championship without actually getting beat by the Rock.
It was an interesting pay per view, but what stood out the most was Kurt Angle being pushed so hard so fast. It turned out to be the right choice. It was also one of the last high profile matches HHH and The Rock had against each other, it was just a shame it wasn't a one on one.
For part 7 of the series.
Click below.
https://www.neosportsinsiders.com/flashback-1999-wwf-king-ring/
You can follow Vince McKee on twitter at VinceTheAuthor

NEO Sports Insiders Newsletter
Sign up to receive our NEOSI newsletter, and keep up to date with all the latest Cleveland sports news.