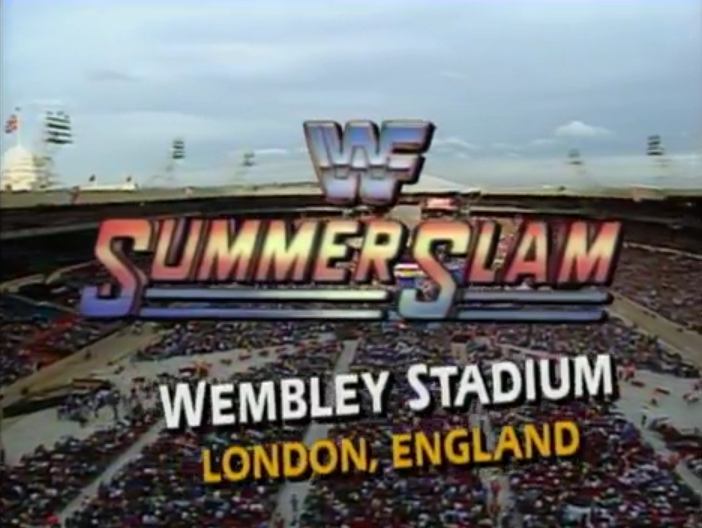 LONDON, England – The 1992 Summerslam was truly unique in that none of the matches played off any storylines from the preceding Wrestlemania, (WM VIII) as most Summer classics typically do.
It didn't matter however, because of the two matches that absolutely made this card for the rabid 82,000 fans in attendance at the historic Wembley Stadium.
While most of the card was totally forgettable, the classics between The Ultimate Warrior vs The Macho Man and Bret Hart vs The British Bulldog are not to be forgotten.
Savage had been coming off of a big WWF Title win against Ric Flair at Wrestlemania, the logic would have been for the rematch to occur. Vince McMahon had other ideas and instead booked it to be Warrior vs Savage for the title.
The biggest question mark was the rumor started by Flair that both men had bidded for the services of Mr. Perfect in their corner during the bout. It turned out to be hoax, as in the end it was Perfect and Flair interrupting the match and laying a beat down on both men.
The story told in the match was excellent, and one of the best in Summerslam history.
It would have been the best match on the card if not for the main event stealing the show as Bret Hart lost his Intercontinental Title to the British Bulldog in an instant classic.
Hart carried the workload and put on a masterpiece, as the crowd rooted on their hometown boy Smith with a lot of vigor. The crowd would eventually explode into a frenzy when Smith rolled up Hart to take the title.
This was the true beginning of the Bret Hart dynasty as he proved he could carry a main event match!
You can follow Vince McKee on twitter at VinceTheAuthor