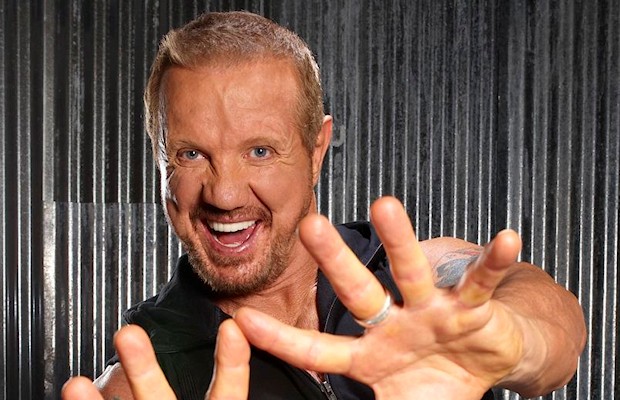 Diamond Dallas Page is the latest to get the call into the WWE Hall of Fame for 2017, a class that will be celebrated on March 31st in Orlando.
The news was first broken early Monday by Rolling Stone, and the WWE confirmed that Page will be part of this year's class.
Page joins three others already announced for this years class – Teddy Long, The Rock N' Roll Express, and the headliner – Kurt Angle.
The 60-year-old Page is best known for being a guy that entered the world of wrestling late in his career, and eventually worked hard and won the Heavyweight Title in WCW.
He talked to Rolling Stone about getting the call for the Hall:
"Still choked up. You can hear it in my voice. I don't know if you watch Stranger Things, but in that third episode, you got a chill through your whole body. It wasn't goose bumps. You couldn't control that. Bottom line is, work ethic equals dreams, and I am walking proof that that's a fact. They had you give them an inscription for inside your ring. I wrote, "Work ethic = dreams!"
Congratulations to the one and only @RealDDP! You deserve it! #HOF pic.twitter.com/xSojh6Erag

— Booker T. Huffman (@BookerT5x) February 20, 2017
BREAKING: As first reported by @RollingStone, @RealDDP will be inducted into the #WWEHOF Class of 2017! https://t.co/76Kxz8PcBr pic.twitter.com/qcG47uhnJe

— WWE (@WWE) February 20, 2017