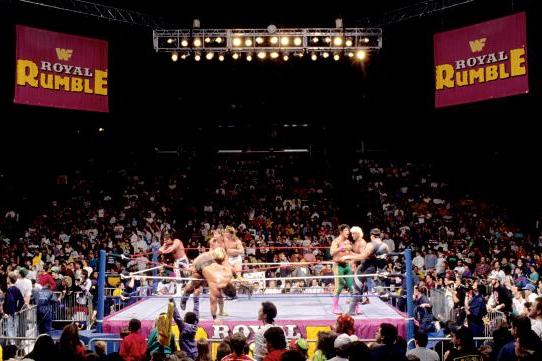 This year's WWE Royal Rumble is only 13 days away and is shaping up to be one of the best in recent memory.  It shouldn't be hard to beat the last four which have been epic failures and incredibly predictable.
2013 – It was no shock that John Cena won as the rumored rematch between him and the rock made it about as obvious as it could get.
2014 – The WWE made the biggest mistake, perhaps in company history by leaving Daniel Bryan out of the Rumble, only to have Batista predictably win.
2015 – It got even worse this year and the card was less than stellar, and a blind man could have seen Roman Reigns being the obvious favorite to win it.
2016 – HHH coming out 30th to win the Rumble and one of the worst secrets ever not kept.
So here we go in 2017.  The match is loaded with names such as Goldberg, Lesnar, The Undertaker, Strowman and a rumored return of Daniel Bryan and Finn Bailor.  There is no clear cut favorite or leaked storyline.  Add in two very good World and Universal title matches in front of a crowd of 70,000 plus, and the WWE is almost guaranteed to deliver this time.
Or so we hope?