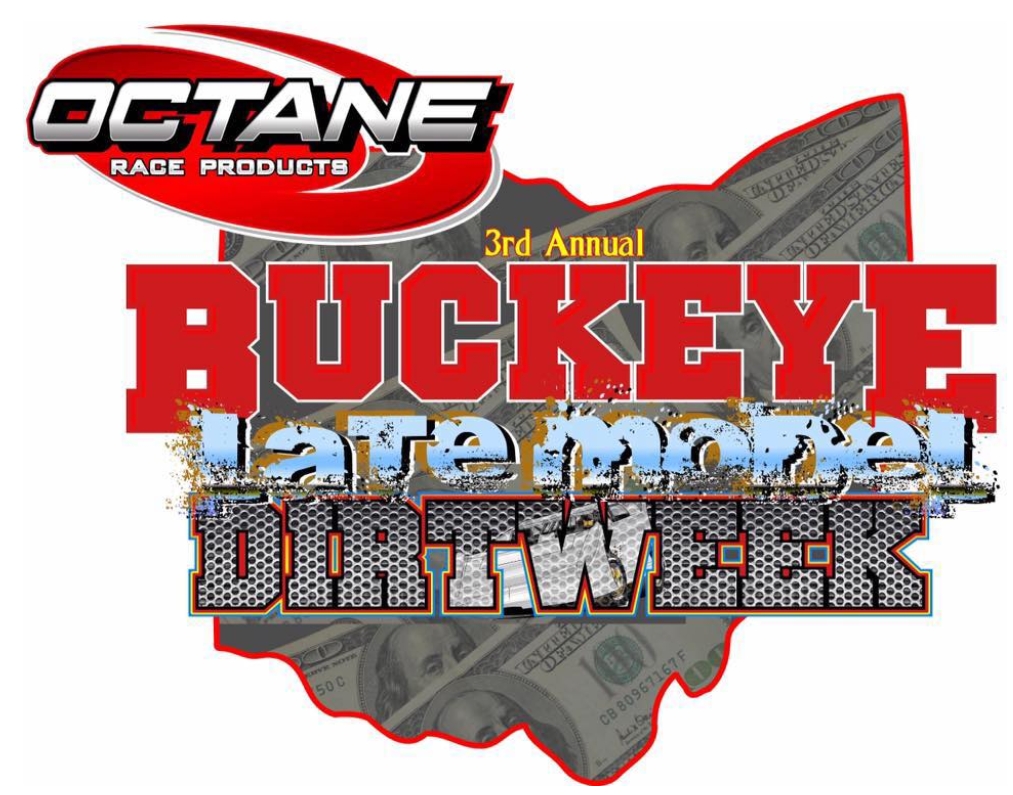 For the third straight year dirt late model fans across Ohio will get their fill with Buckeye Late Model Dirt Week presented by Octane Race Products.
Late changes to the schedule have reduced the number of events from seven to five. Hilltop Speedway and Midway Speedway both pulled out of the 3rd annual event last week.
Hilltop was set to host the opener Thursday while Midway was scheduled to host on Sunday.
Despite the reduced number of shows, the event will still provide five great nights of racing. It all starts Friday night at Muskingum County Speedway in Dresden.
Buckeye Late Model Dirt week will feature the state's best late model drivers, local track regulars and the "Aussie Invasion."
Among those slated to run the entire schedule, 2016 champion Rod Conley, Freddie and Tyler Carpenter and Eddie Carrier Jr. The "Aussie Invasion" includes Australian drivers Paul Stubber, Ben Nicastri and Bruce Mackenzie.
The closest trip to northern Ohio that Buckeye Late Model Dirt week will make is a stop at Wayne County Speedway on Saturday for the "Dan Gross Memorial."
Track regulars Ryan Markham and Doug Drown will certainly give those chasing the dirt week points title a run for their money. As of July 9th, Markham leads Drown by two points in the late model standings at Wayne County Speedwayy. Drown has one career Buckeye Late Model Dirt Week win and finished 7th in the points last year.
Late models aren't the only division that will run shows sanctioned during dirt week. There will also be modified shows hosted by Moler Raceway Park and Skyline Speedway that pay $1,000 to win while the Atomic Speedway modified winner will take home $1,500 on Sunday, June 29th. The modified show this Saturday at Atomic Speedway will also go towards the points standings.
For more information race fans can visit: buckeyedirtweek.com.
2017 Buckeye Late Model Dirt Week presented by Octane Race Products Schedule
Friday, July 21st – Muskingum County Speedway: Late Models $3,000 to win Modifieds $1200 to win
Saturday, July 22nd – Wayne County Speedway $4,000 to win
Thursday, July 27th – Moler Raceway Park $3,000 to win Modifieds $1000 to win
Friday, July 28th – Skyline Speedway $3,000 to win Modifieds $1000 to win
Saturday, July 29th – Atomic Speedway $5,000 to win Modifieds $1500 to win