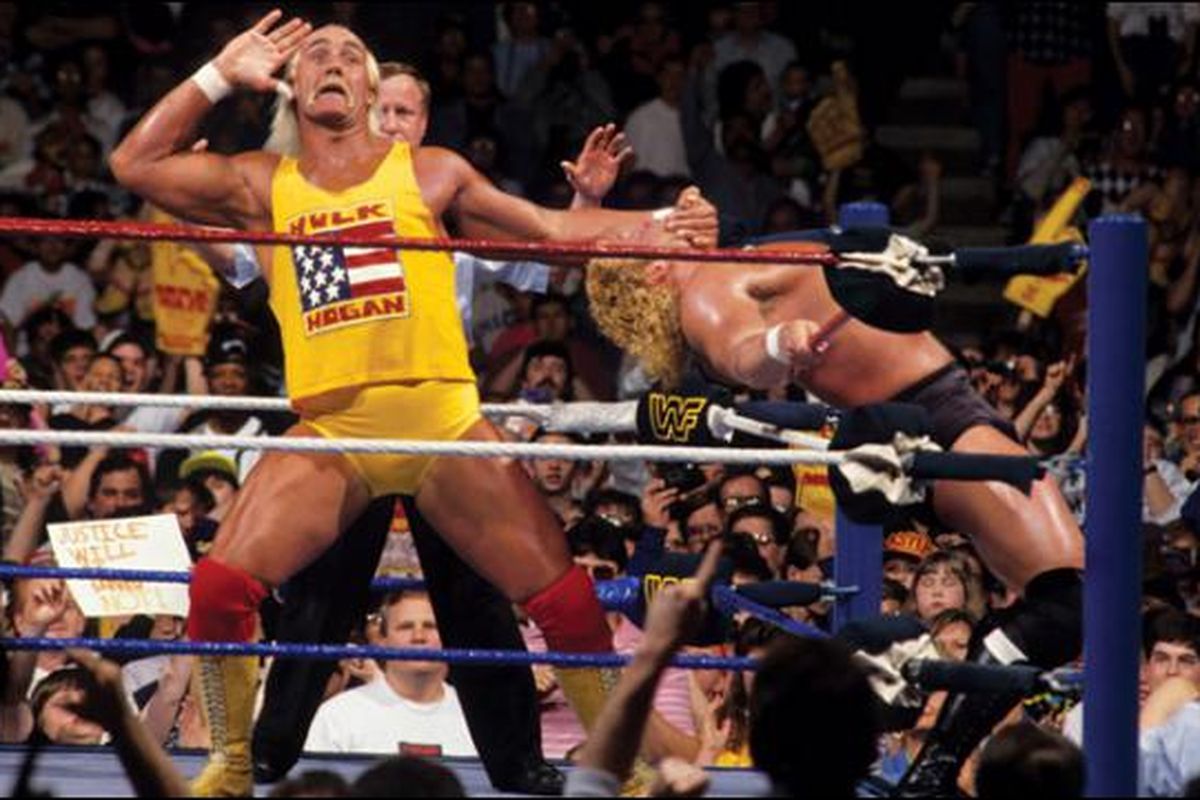 BREAKING NEWS out of the WWE only moments ago.  Hulk Hogan, widely considered as the greatest and most famous professional wrestler of all time has been reinstated into the WWE Hall of Fame.  The WWE twitter account posted this incredible news only moments ago.
BREAKING: After a three-year suspension, @HulkHogan has been reinstated into the @WWE Hall of Fame. https://t.co/SxwUms9Yet

— WWE (@WWE) July 15, 2018
It wasn't even 15 minutes ago that NEOSI posted an article with this exact question.  He was spotted last night at Cleveland Hopkins Airport and since then, the rumors have been running wild, much in the same way Hulkamania did for so many years.
This couldn't have come at a more crucial time for the WWE with two new television deals in place for Smackdown and RAW with ratings sinking like the Titantic.  Bottom line, no matter how you feel about Hogan, he brings ratings and fan interest.
For years, Vince McMahon and Hogan have had a hot and cold relationship, but it appears to be back on today with bigger news ahead.  Hogan has been suspended from anything WWE since his racist rant on a sex tape went viral in late 2015.  A far cry from the man who encouraged us to train, say our prayers and take our vitamins.
WWE Extreme Rules is tonight in Pittsburgh, does Hogan show up?  Get our thoughts here.