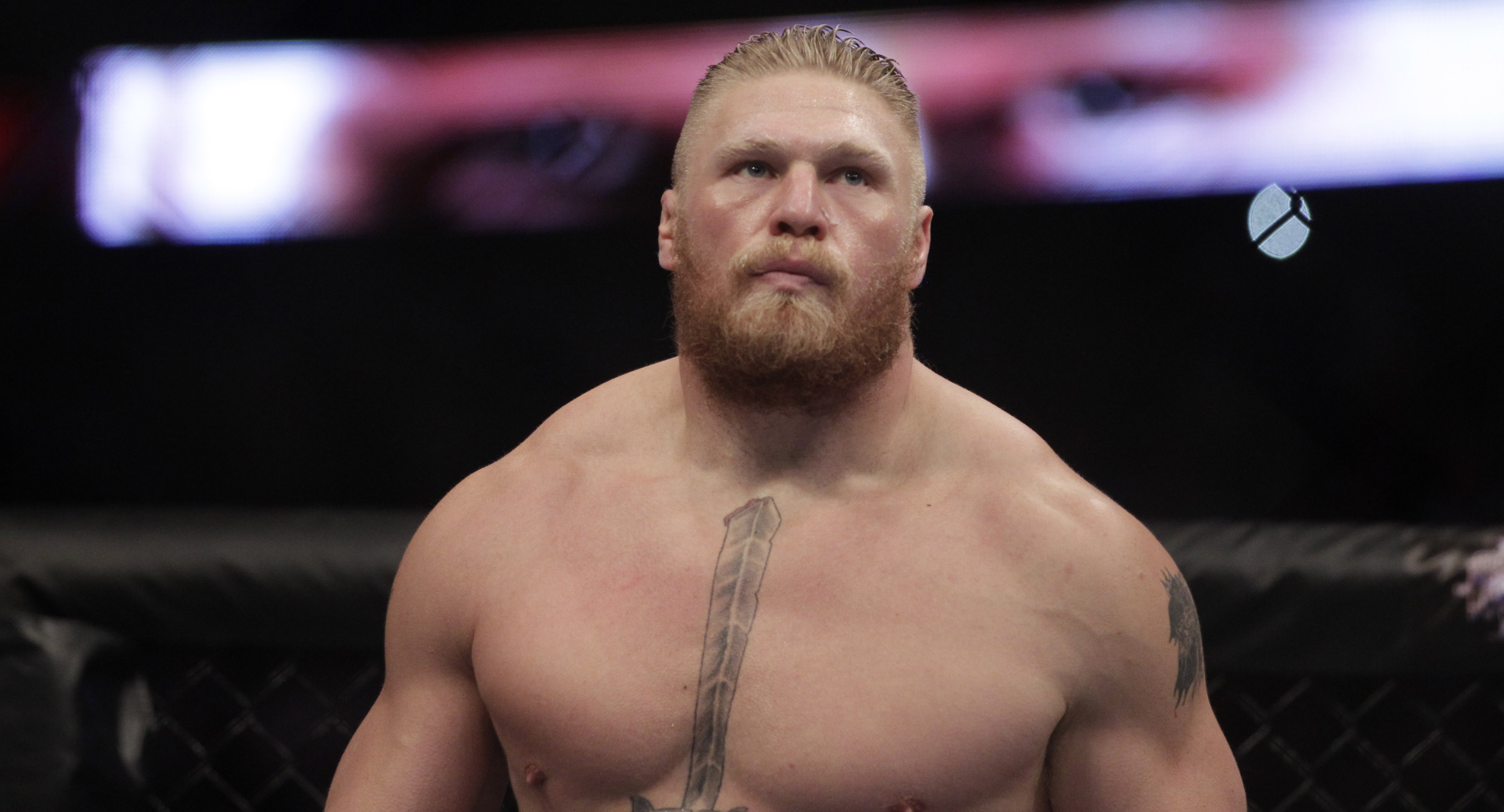 BREAKING NEWS – As announced just now at UFC 199, Brock Lesnar will be returning at UFC 200 next month at July 9.
No opponent is yet named, but look for this growing story to continue to develop in the next 12-24 hours.
I have a call out to my inside source, and will hope to break the name soon…………..
Lesnar has not fought since Dec 2011. He is a two time UFC Heavyweight Champion and one of the biggest PPV draws in UFC History.