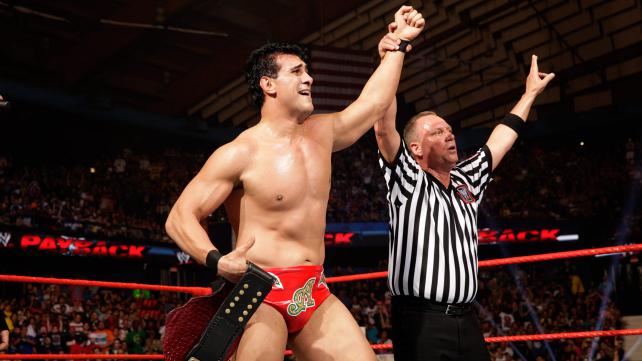 Today WWE posted the following on their Twitter page.
BREAKING NEWS: @WWE releases #AlbertoDelRio. https://t.co/FhZaJ26pdN pic.twitter.com/0aUGm766Hq

— WWE (@WWE) September 9, 2016
Shortly after WWE tweeted that out Alberto Del Rio tweeted this out.
My business relationship with @WWE has come to an end in good terms…thanks for the opportunities they gave me.
Termine mi relación con WWE

— Alberto El Patron (@PrideOfMexico) September 9, 2016
There have been plenty of rumors running around the internet that Del Rio was unhappy and WWE broke many of their promises they gave when they brought him back during SummerSlam of 2015. It is good to hear that Del Rio and the WWE are on good terms because there is always room for another possible return in the future.
Today, Del Rio is holding a press conference in Mexico City which was going to address his situation in WWE.
Rumor has it that Del Rio will be making a return to Asistencia Asesoría y Administración (AAA) and Lucha Underground.
Stay tuned to @NEOSportsInside on Twitter and NEO Sports Insiders on Facebook for updates.