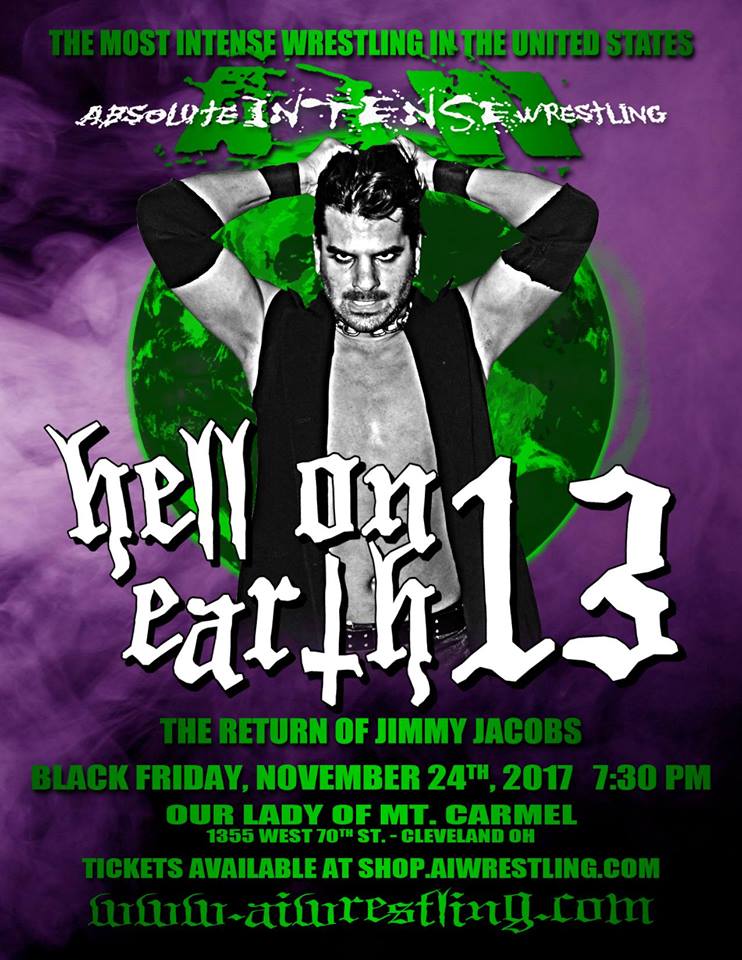 This week John Thorne and Steve Guy are joined by Marty DeRosa and you will quickly discover he REALLY loves wrestling as they cover a wide array of topics from the American Wrestling Federation to Tom Zenk and everything in between.
http://hwcdn.libsyn.com/p/3/0/6/306885d3d8fa9623/Marty_DeRosa_Loves_Wrestling.mp3?c_id=17736783&destination_id=441408&expiration=1510726354&hwt=7b338f45039f72e38b0794355f69625b
And fans, don't forget, AIW will have their "Hell On Earth 13" card coming up Black Friday November 24th at Our Lady Of Mount Carmel Church.  Be sure to get your tickets now as they are on the verge of selling out!  It is their longest running annual event "Hell On Earth" featuring the return of Jimmy Jacobs as well as international superstar Jody Fleisch making his long awaited return to North America.
The arena is located at 1355 W 70th St, Cleveland, OH 44102-2019
You can buy your tickets now by clicking here – http://shop.aiwrestling.com/
Also, if you enjoy this podcast, you will be sure to love their prior ones as well in which you can find here
https://itunes.apple.com/us/podcast/the-aiw-pro-wrestling-podcast-the-card-is-going-to-change/id1120492413?mt=2