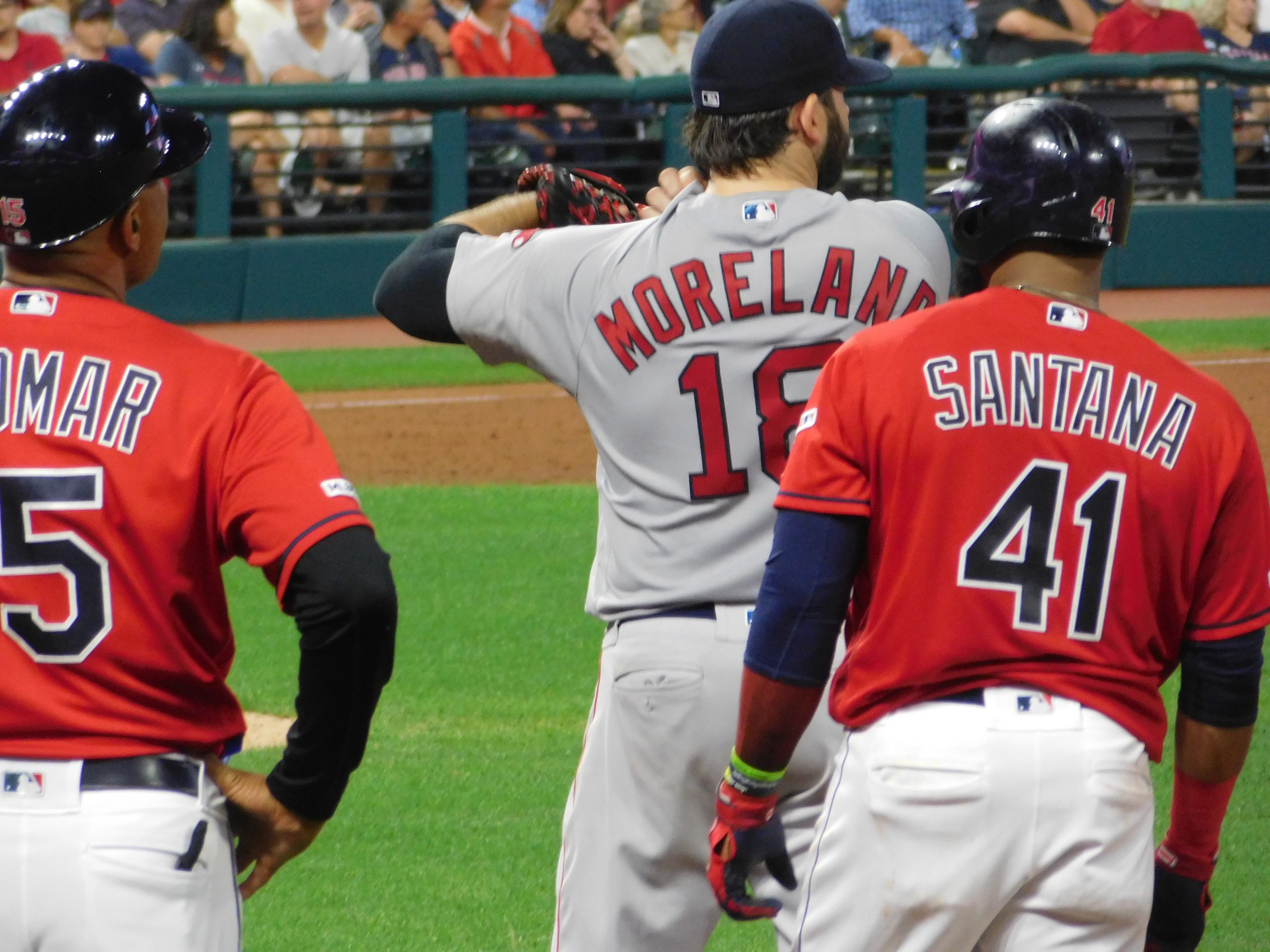 Sometimes, fans need a break from the noise around their lives and have a refreshing baseball talk. Whether you are just a fan or participate in Nevada sports betting, just talking about baseball is worthwhile. If you're tired of all the hustle and bustle around your life, sit back and relax for some refreshing baseball chat.
Carlos Santana Left
At first base, Cleveland Indians know they are without Santana, who left as a free agent at the end of the World Series. The unanswered question is who will replace him. Will it be Josh Naylor, Bobby Bradley, or Jake Bauers?
At second base, the Indians also know that they are without Cesar Hernandez, who also left through free agency with his first Gold Glove. He's left behind the question of who'll replace him. Three candidates could replace him – Tyler Freeman, Ernie Clement, or Yu Chang. However, they could sign a player with Hernandez's qualities if they manage to free up their payroll. 
At third base, the Indians have certainty concerning Jose Ramirez. In the last four years, he's been an AL MVP finalist and was well-positioned to win it this year. 
For How Long Will They Have Lindor?
The Indians still have Lindor at shortstop. However, the question is, for how long? The challenge for the Indians is if they trade him, will they get a replacement. If they cannot get a replacement, then they have to hold on to him. They have been stockpiling middle infielders for the past four years who are young and untested. However, if none of them is willing to catch a ground ball at shortstop in a big-league match, the Indians will be forced to waste a lot of money and time. 
Chang could be a suitable replacement, but he has to give Jhonny Peralta a call to get tips on how to replace a Cleveland shortstop legend. It will be a massive challenge for Chang, but Peralta had a career as Osman Vizquel's replacement. There is also Gabriel Arias, who has already hit 17 homers at Class A ball for the Padres in 2019. He managed that at only 20 years. Freeman and Clement can also play short.
The Indians exercised their 5.5 million USD on Roberto Perez. He won his second consecutive Gold Glove this year and have an excellent relationship with the pitching staff. A right shoulder injury affected his offensive play. The Indians need Perez to strengthen their weak offense. 
Franmil Reyes is at DH. He is known as an all or nothing hitter. However, they are a mess in the outfield. In 2020, they used nine outfielders and had a combined hit of .194 or 118-for-609. They let Brad Hand become a free agent instead of activating his 10 million USD option for 2021. He has left that responsibility to James Karinchak and Emmanuel Clase. 
Despite losing some key figures, the Indians are still strong on rotation. Their next big date is December 2nd, when they must offer players contracts for 2021. They have seven players who are eligible for arbitration, and a number of them might leave for free. 

NEO Sports Insiders Newsletter
Sign up to receive our NEOSI newsletter, and keep up to date with all the latest Cleveland sports news.