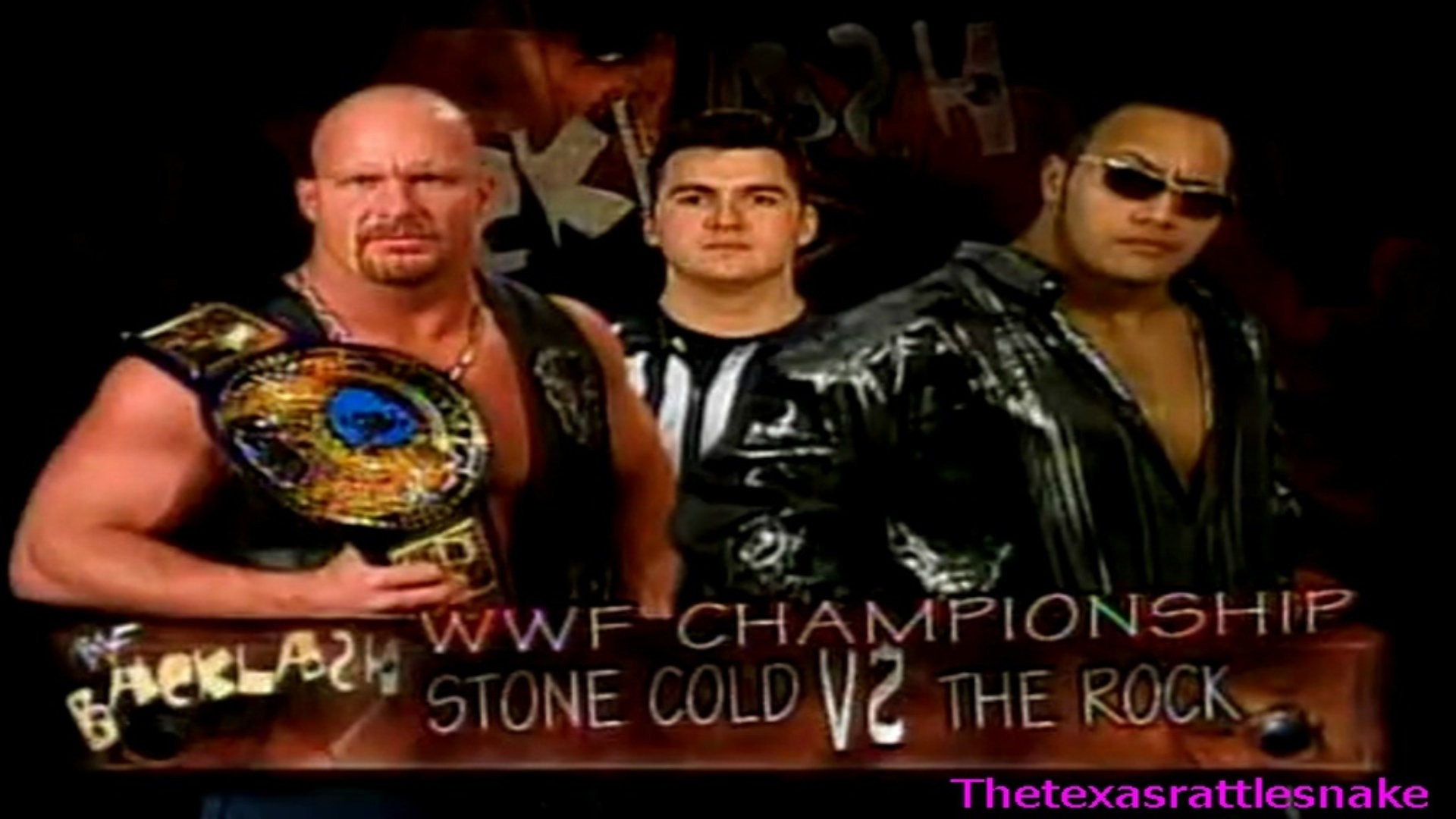 2001 The Power Trip (Stone Cold Steve Austin and Triple H) (c) (with Stephanie McMahon-Helmsley) defeated The Brothers of Destruction (The Undertaker and Kane) (c)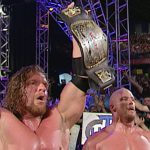 This was at the beginning of the Invasion Angle but did not feature any WCW competitors yet.  The match instead focused on Stone Cold Steve Austin and HHH forming what seemed to be an unholy and unbeatable alliance.  This was proven with a 27-minute epic clash victory over The Brother of Destruction to take their WWF Tag Titles.
Other than the main event, it was a lackluster card as not much else was to write home about.  The sole exception being Chris Benoit defeating Kurt Angle 4-3 in an epic iron man clash.
2002 HHH loses his WWE Championship to Hulk Hogan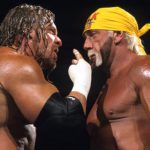 Hollywood Hulk Hogan defeated Triple H to win the Undisputed WWF Championship in a match that reeked of nostalgia for Hogan.  The fans ate it up with a spoon as the WWE did everything they could to squeeze a little more juice out of the orange.  The reign would last less than a month, but even that doesn't take away from the feel-good moment so many had.  Including a post-match pose down with HHH and Hulk Hogan.
The undercard featured some solid matches as well.  Eddie Guerrero and RVD put on a wrestling clinic for the IC championship that single handily jumpstarted Eddie's resurgence.  The Undertaker defeated Stone Cold Steve Austin to determine the #1 contender to the Undisputed WWF Championship with Ric Flair as special guest referee.
2003 Goldberg beats The Rock by pinfall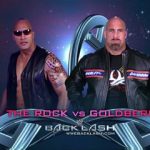 Following an epic WrestleMania XIX would not be easy, but the newly minted WWE did their best by featuring the debuting Bill Goldberg.  It what amounted to a lackluster main event match, Goldberg would send The Rock off to Hollywood with a loss.
Elsewhere on the card Team Angle defeated Los Guerreros for the WWE championship in a 15 minute barn burner.  Also, in a match that no one ever mentions, but was some serious foreshadowing to come down the road.  Brock Lesnar pinned John Cena to retain his WWE championship.  Little did we know that the rise of Cena was just beginning.

NEO Sports Insiders Newsletter
Sign up to receive our NEOSI newsletter, and keep up to date with all the latest Cleveland sports news.