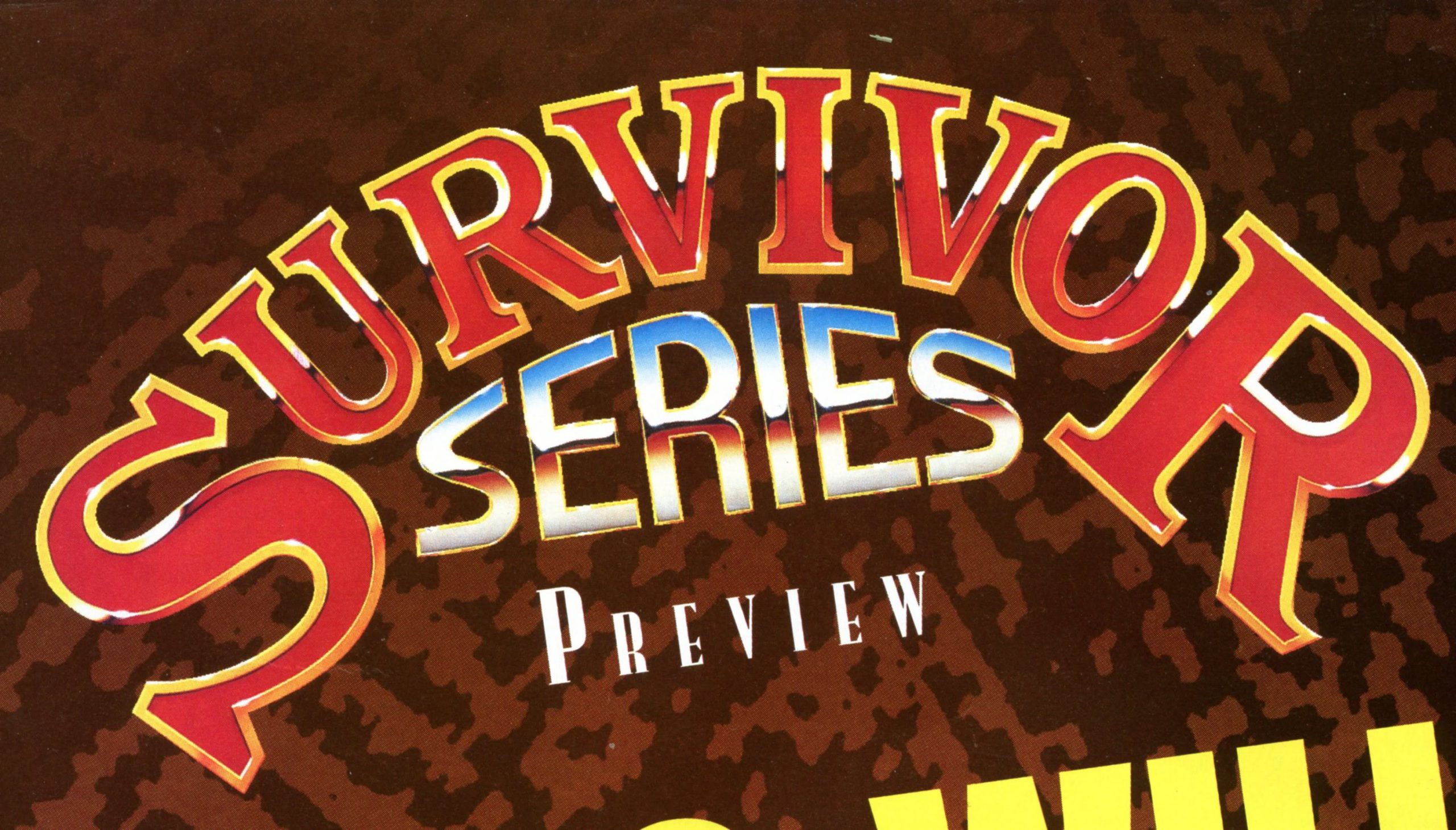 The 30th Annual WWE Survivor Series is Live tonight on the WWE network at a special start time of 7pm. This is perhaps one of the most intriguing Survivor Series in a long time with a lot on the line. This year it is brand vs brand for ultimate supremacy.
The cast and crew here at NEO sports of Vince McKee, Matt Loede and Steve Pajk will give you our picks below. Enjoy!
The Brian Kendrick vs. Kalisto (Cruiserweight Championship)
Vince McKee – If Kalisto wins, the entire division will have to move to Smackdown. While I feel that the talent is better suited for the Smackdown brand, and Kalisto would be a great champion. The division needs to stay on RAW simply because it has a 3 hour time slot and is able to give the division the proper amount of screen time that it needs every week.
If both shows were two hours, then it would be a no brainer to have it moved to Smackdown. With that being said, it won't be going anywhere as Brian Kendrick will be hanging onto the title via pinfall.
Steve Pajk – I'm going with The Brian Kendrick as Kalisto works his way back into the popularity he once had.
Matt Loede – Winner – Kendrick by pin
The Miz vs. Sami Zayn (Intercontinental Championship)
Vince McKee – Sami Zayn is a joke and almost never wins an important match. The WWE creative team are not going to put both the United States title and the IC belt on RAW. This one is staying put with the Miz on Smackdown.
Don't be surprised if they find a way before the year is over to put the IC Belt on Raw and US on Smackdown like it was during the original brand split, just not yet. Miz wins by pinfall.
Steve Pajk – As much as the WWE has been pimping out The Miz as of late, Zayn has paid his dues, like his buddy Kevin Owens. The the WWE will reward him.
Matt Loede – Winner – Miz by Pin
Team Raw (The New Day, Enzo Amore and Big Cass, Luke Gallows and Karl Anderson, Cesaro and Sheamus and The Shining Stars) vs. Team SmackDown (Heath Slater and Rhyno, American Alpha, The Usos, The Hype Bros and Breezango) in a 10-on-10 Elimination Match

Vince McKee – What a great throwback to the epic 10 tag team encounter of Survivor Series 1988 that saw Demolition turn face. This should be a great match. I see Raw coming out on top with the New Day standing tall.
Steve Pajk – Team RAW will defeat Team Smackdown in Tag Team action. The Bullet Club and Enzo and Big Cass will lead Team RAW to the sweep of the series.
Matt Loede – Winners – Smackdown (alpha & Usos)
Team Raw (Charlotte Flair, Sasha Banks, Bayley, Nia Jax and Alicia Fox) vs. Team SmackDown (Nikki Bella, Becky Lynch, Alexa Bliss, Carmella and Naomi) in a Five-on-Five Elimination Match

Vince McKee – The Divas revolution is well over a year old, but still alive and thriving bigger and better then ever. This will be a showcase for it, and if the WWE is smart about things, they will make Bayley the sole survivor.
Steve Pajk – Team RAW will defeat Team Smackdown in the Diva's competition. Charlotte and Sasha Banks are the hottest (literally and figuratively) wrestlers in the industry. I feel the WWE will want to continue to put them over by having them come out victorious.
Matt Loede – Winners – RAW (Bayley)
Team Raw (Kevin Owens, Chris Jericho, Roman Reigns, Seth Rollins and Braun Strowman) vs. Team SmackDown (AJ Styles, Dean Ambrose, Bray Wyatt, Randy Orton and Shane McMahon) in a Five-on-Five Elimination Match

Vince McKee – Smartest way to solve this, or should I say most predictable since the WWE loves anything that has to do with the Shield. Reigns and Rollins win. Also, whomever takes the final losing pinfall for Smackdown will end up facing the Undertaker at Wrestlemania 33.
Or, plot twist, Smackdown loses, and Undertaker blames Cena for not being there, thus setting up their long awaited Wrestlemania match.
Steve Pajk – Team RAW will defeat Team Smackdown in the singles part of the three part match series. Kevin Owens and Seth Rollins are the top dogs now in WWE. The WWE will continue to put them over.
Matt Loede – Winners – RAW (Rollins & Regins)
Brock Lesnar vs. Goldberg

Vince McKee – Terrible idea to have this match. Why not wait till Mania unless you're scared it can possibly be worse than the first one. Lesnar gets his win back here and goes on to face Shane McMahon at Wrestlemania.
Steve Pajk – Classic WWE trying to promote a new video game (which I bought and enjoy) by bringing back a blast from the past in Goldberg. With Goldberg being out of a WWE ring for almost 14 years, it should be interesting to see how much Lesnar tries to sell Goldberg's moves.
Prediction: Lesnar hits the F5 to send Goldberg back into retirement, and into the WWE Hall of Fame in 2017.
Matt Loede – Winner – Goldberg by pin
Agree or Disagree? Let us know! Comment below!

NEO Sports Insiders Newsletter
Sign up to receive our NEOSI newsletter, and keep up to date with all the latest Cleveland sports news.