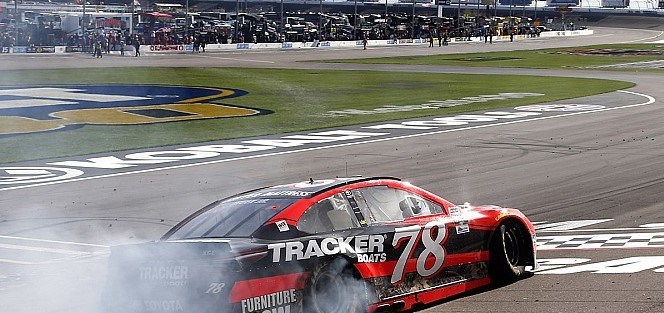 Friday:
250 Speedway (Cadiz, Ohio) – Opening Night
Attica Raceway Park (Attica, Ohio) – FAST 410 Sprints/OSCS, UMP Late Models and 305 Sprints
Legendary Hilltop Speedway (Marietta, Ohio) – Late Models, Modifieds, Sport Mods, Street Stocks 4-Cylinders and Mini Wedges
Limaland Motorsports Park (Lima, Ohio) – USSA Midgets, Modifieds, Thunderstocks and Vintace Race Cars
Moler Raceway Park (Williamsburg, Ohio) – Late Models, Modifieds, Sport Mods and Crazy Compacts
Raceway 7 (Conneaut, Ohio) – 5 Divisions
Skyline Speedway (Stewart, Ohio) – Late Models, Modifieds, Sport Mods, 4-Cylinders and Mini Wedges
Toledo Speedway (Toledo, Ohio) – Night of Destruction
Saturday:
35 Raceway Park (Frankfort, Ohio) – Regular Racing
Atomic Speedway (Waverly, Ohio) – OSCS Sprint Cars, Late Models, Modifieds, Sport Mods and Mini Lates
Barberton Speedway (Norton, Ohio) – Late Models, Modifieds, Street Stocks, Legends and Compacts
Brushcreek Motorsports Complex (Peebles, Ohio) – Modifieds, Sport Mods, Legends and 100 Lap Enduro
Deerfield Raceway (Deerfield, Ohio) – 9 Divisions
Fremont Speedway (Fremont, Ohio) – 410 Sprints, 305 Legend Race, Dirt Trucks, 602 Lates and Vintage Cars
Hilltop Speedway (Millersburg, Ohio) – Ohio Thunder Racesaver Sprint Series plus Regular Racing, no Modlites
Lorain County Speedway (South Amherst, Ohio) – Main Event Racing Series, Regular Racing and Pure Stocks
Midvale Speedway (Midvale, Ohio) – Late Models, Modifieds, Street Stocks, Mini Trucks and Compacts
Oakshade Raceway (Wauseon, Ohio) – Full Show
Portsmouth Raceway Park (Portsmouth, Ohio) – Opening Night
Shadybowl Speedway (De Graff, Ohio) – Late Models, Street Stocks, Pure Stocks and Modifieds
Sharon Speedway (Hartford, Ohio) – Big Block Modifieds, RUSH Sportsman Mods and Econo Mods plus E-Mods and Mini Stocks
Wayne County Speedway (Orrville, Ohio) – Regular Show
Waynesfield Raceway Park (Waynesfield, Ohio) – Non-Wing Sprints, Modifieds, Mini Sprints, Trucks and Compacts
Sunday:
Kil-Kare Raceway (Xenia, Ohio) – Late Models, E-Mods, Street Stocks and Compacts
Sandusky Speedway (Sandusky, Ohio) – Modifieds, Sportsman, Street Stocks and Hobby Stocks
*Schedules subject to change
Show To See
Who doesn't like to see things get destroyed? Friday's "Night of Destruction" at Toledo Speedway features a School Bus Figure 8 race, Boat Figure 8 race along with a pair of Figure 8 races with the ARCA Victory Lane Quick Oil Change Figure 8's. ARCA Aramark Late Model Sportsman cars will also be running on the 1/2 mile paved oval.
Elsewhere, the FAST 410 Sprints/OSCS show at Attica Raceway Park is a good one to see Friday night. On the paved side of things, the Main Event Racing Series Saturday night at Lorain County Speedway should be a good show. Get out and support your local short track.

NEO Sports Insiders Newsletter
Sign up to receive our NEOSI newsletter, and keep up to date with all the latest Cleveland sports news.