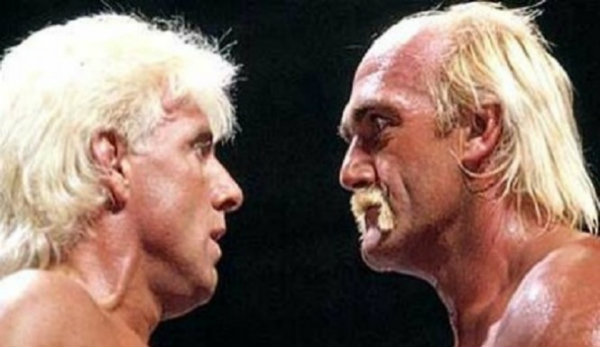 We've now had 32 WrestleMania main events in the book following the Triple H vs Roman Reigns bout back in early April in Dallas. Some of those main events have been great, others – not so great.
Over the years being in the main event at WrestleMania is the highest honor of the sport. When you think about the names in those main events, there's been some glaring absences, as well as head scratching decisions as to why the company decided on the match for the biggest show of the year that they did.
Today we take a look at 10 matches – matches that at the end of the day – SHOULD have been the WrestleMania main event for a given year, instead of the match the company ended up going with.
These matches were chosen for a number of reasons – they were the hot feud at the time, the match that fans wanted, or a match that didn't happen due to injury.
As always, we appreciate any comments you have about our selections, or give us your thoughts about what matches you think should have been the main event at WrestleMania!
Enjoy!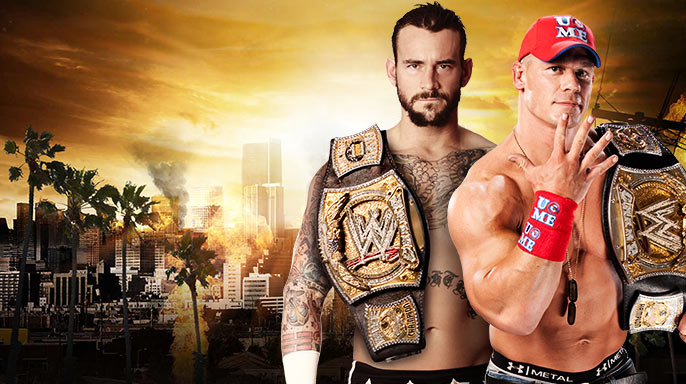 10. CM Punk vs John Cena – WrestleMania XXVII
The company gave a royal screw over to Punk heading into the April event in Atlanta back in 2011, and instead of going with the 'straight edge' superstar, they gave the WWE Title to (of all people) The Miz, a safe choice to run with the strap heading into the biggest event of the year.
Instead of Punk doing the talk shows and media appearances, it was The Miz who got all the pub, and it drove Punk insane to know that was his spot.
Punk, instead of taking on Cena, took on Randy Orton in the match that was the best of the night. Cena and Punk eventually did have their feud, but it really should have been highlighted as a main event at WrestleMania.