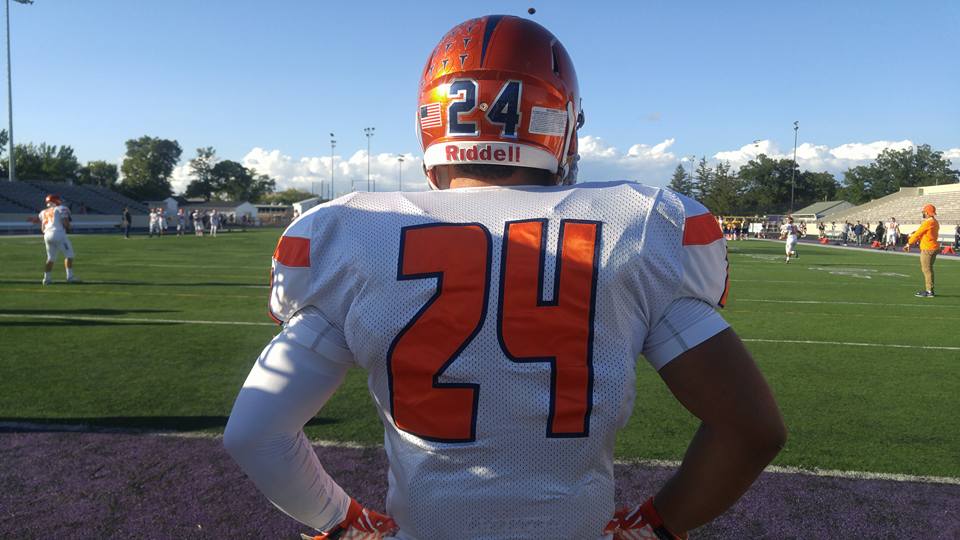 One of the most popular articles we have at NEO Sports Insiders is our weekly "High School Schedule of Games" during football season.  Each week we have our writers at anywhere between 15-27 games all over the state.  We announce what games we will be at to cover in person on Wednesday nights, and sure enough that article is one of the most highly viewed on the sight.
With players, students, alumni, coaches and parents all wondering what games will be on the docket, the article goes viral each week as EVERYONE is clicking on it to see if their school made the cut.  We do this all 15 weeks of the season, not just the 10 regular season weeks.
Now your company can come aboard as the official sponsor of that schedule!  If you own any form of retail, NEO Sports Insiders will travel live to your location on Wednesday night to announce the schedule on Facebook Live.  Each week, rabid football fans everywhere around the state and beyond will have to see an add for your company before they can read the article.
Need more info on how the sponsorship program works?  Great, simply read below and we look forward to hearing from you!  Contact Vince McKee at coachvin14@yahoo.com and find out more about how your company can be attached to one of the most popular things we do here at NEOSI.
Who Are We?
NEO Sports Insiders is one of the largest sports networks in the state of Ohio.  Our website averages an incredible amount of views per month since it's inception in September 2015 and continues to increase that number every month.  The reason for our rapid growth is our commitment to every team and school on every level in all of Ohio not just the "Big Four".
NEOSI has the most extensive coverage of High School sports you will find.  We have been called "The go to source for High School sports".  We also cover areas of sports such as MMA, Boxing, Soccer, College Hoops, Minor League Baseball and several other area's that separate us from "the other guys".
Our Plan to promote you!
Over the last 28 months we have partnered with over 31 different companies in each walk of business to help build their brand and gain them exposure by attaching our articles on popular subjects to an advertisement for them at the start of each article.  We let you pick whatever sport or team you want, and each time we start an article about that team or subject, it begins with an add for your company.
The reader cannot read the article until they see your add!  Also, we give you a 1,000 word feature on your company alone to begin the deal with a large banner.  Thus, you get multiple articles in which your company is attached too with a hyperlink add at the beginning of the article, as well as the full-length feature add on your company.
We also place your company logo on our main page for all of 2018 with a hyperlink back to your website, when the reader scrolls on it.  Each platinum package comes with a silver package for free!  Thus, you get twice the amount of advertisements for FREE!
The Bottom Line!
For very little cost, you get massive exposure and over 25 categories to choose from.  We partner your company with a sport or subject of your choosing, that will allow potential customers to flock to your location, website, and buying from you within minutes.  You also get FREE storage in our on-line store and we will never take a dime of commission.  You sell it, it is yours to keep, every penny!
Contact Senior VP of sponsorship Vince McKee at coachvin14@yahoo.com and we can work it out.  Prices are negotiable.