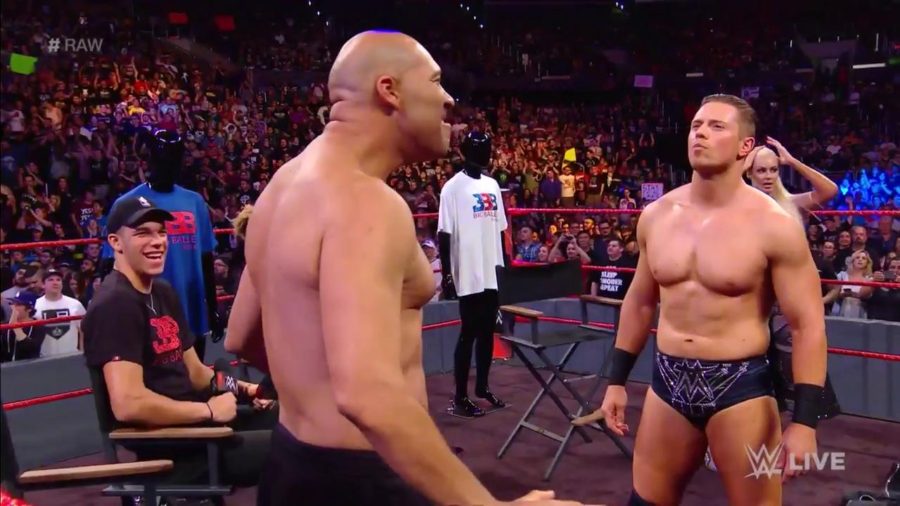 It was a Monday Night Raw of incredible highs and emotional lows.  It was a night of laughs, cringes and tears.  It was a night that helped Monday Night Raw fans watch the clock for the segment to end, and with others, pray that it wouldn't.
There was the great – The Enzo and Cass Segment
The Good – Brock Lesnar gets choked out (almost) by Samoa Joe
The Bad – Roman Reigns continuing to teeter between good guy and bad guy, or just, "The Guy"
The Ugly – Perhaps the worst thing on Monday Night Raw since HHH made sweet love to Katie Vick.  The Lavar Ball on Miz TV.  The Miz did everything he could to save that lemon, but not even he could pull off that miracle.
A lot to break down here, but let's take things one segment at a time, with a slew of "hot takes"