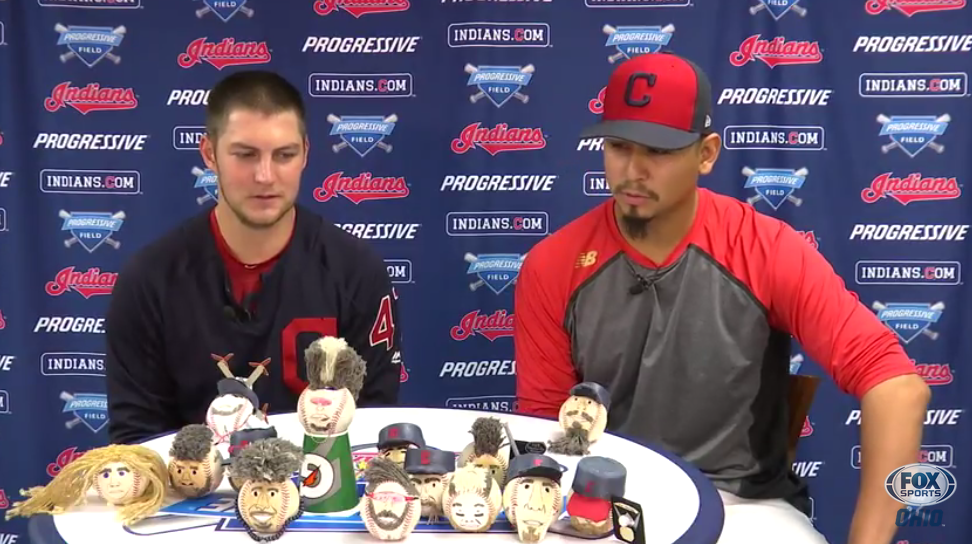 CLEVELAND– Earlier this month, Jason Kipnis and Lonnie Chisenhall faced off on Indians Twitter telling dad jokes.
Now, the Indians are bringing the second edition featuring starting pitchers Trevor Bauer and Carlos Carrasco.
The goal is to make your teammate laugh– and with that in mind, Bauer CLEARLY won this battle, as Cookie laughed at, well, just about everything. Watch below and see what we mean.
.@Cookie_Carrasco laughed at @BauerOutage's Dad Jokes. Cookie laughed at his own Dad Jokes. Cookie even laughed at the setups.

Everyone should be more like Cookie. ??⚡️ pic.twitter.com/cfjgq2yCue

— Cleveland Indians (@Indians) July 20, 2018