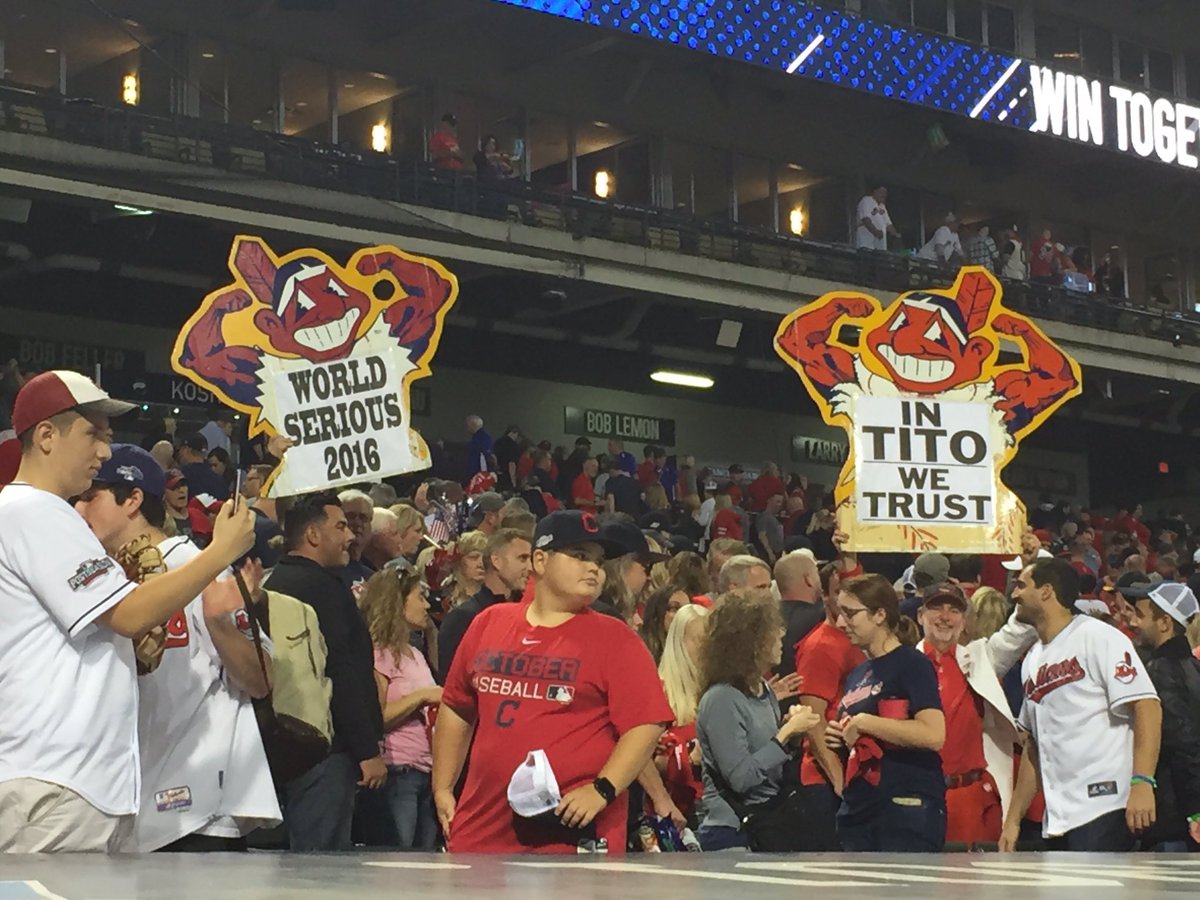 NEO Sports Insiders was live inside Progressive Field for the first Cleveland Indians playoff game since 2013 on Thursday night, as the Tribe took Game 1 of the ALDS, defeating the Boston Red Sox 5-4.
Here are five memorable moments from the ballgame, as they were seen from inside the park.
Tom Hamilton announces the starting lineup of the American League Central Division champions.
Starting Lineup for your American League Central Division Champion Cleveland Indians.

Game One. pic.twitter.com/Vet26aorWD

— Matt Medley (@MedleyHoops) October 6, 2016
Francisco Lindor follows up Jason Kipnis and hits the third home run of the third inning, giving Cleveland a 4-2 lead.
Trevor Bauer gets standing ovation after 4.2 innings of work, three earned runs allowed.
Trevor Bauer gets standing ovation. Tips his cap to the crowd. It's Miller Time. pic.twitter.com/9B0wLmqZV5

— Matt Medley (@MedleyHoops) October 7, 2016
Andrew Miller exits with two outs in the seventh inning, receives a standing ovation for his brilliant two shutout inning performance.
Miller receives standing o. In comes Shaw. No negative tweets allowed. Positive vibes for the Tribe pic.twitter.com/n3l1eLZ1DQ

— NEO Sports Insiders (@NEOSportsInside) October 7, 2016
The Cleveland Indians win Game One 5-4.
Cleveland Indians Win. pic.twitter.com/F6jqWqGl0g

— Matt Medley (@MedleyHoops) October 7, 2016
We'll be back at the ballpark for Game 2. Follow @NEOSportsInside on Twitter for live updates and video from inside Progressive Field.