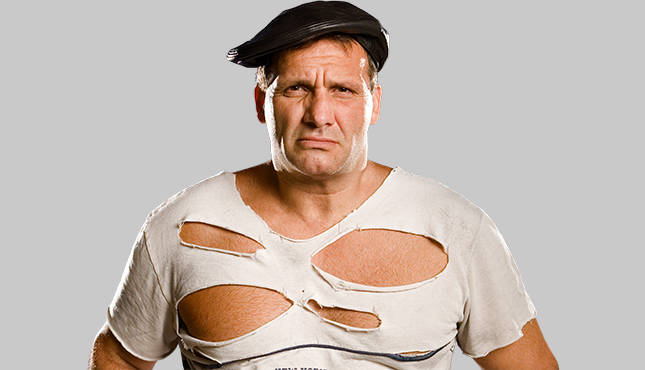 Last week the WWE released a number of 'superstars,' most of which were pretty much written off television long ago and most fans had already forgotten about.
Late Tuesday though a release of an old veteran wrestler sent shock waves though the wrestling community, as the company bid farewell to Steve Lombardi, aka The Brooklyn Brawler.
Lombardi was a lot more known behind the scenes for all the things he did for the company, though he did spend hours upon hours in the ring as a wrestler, mostly losing matches to get young talent ready for their future.
The release is getting a fair amount of national attention, as even Fox Sports early Wednesday morning covered the release.
The Brawler was one of wrestling's most beloved jobbers — guys who mostly served to lose and make the stars look good. A native of Bensonhurt, he began wrestling under his name, Steve Lombardi, in 1983 before becoming a popular heel as the Brawler beginning in 1989. He played other roles in his career, but his biggest wins were as the Brawler.

He's been semi-retired since the late '90s but still showed up on occasional episodes of "Raw" and at a handful of events.
Lombardi was one of the company's longest-tenured employees, and while behind the scenes helping talent he also was a judge in the evaluation of incoming talent.
When not playing the Brawler character, he also played characters Doink (at one point) and even the forgettable Abe "Knuckleball" Schwartz.
Go back and relive some of the Brawlers matches: