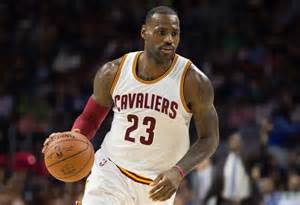 The Cavaliers made their third stop of a six-game road trip in Philadelphia on Sunday night. The Sixers hung around for the first three quarters and change, but the Cavs pulled away in the fourth quarter to win 95-85, extending their win-streak to seven games.
The Cavs shot just 36 percent from the field on the night, but LeBron James was on fire, scoring 37 points on 15-of-22 shooting. He also dished out nine assists and grabbed seven rebounds.
As much as LeBron's game was impressive, 12 of his points came in the fourth quarter, a time that he shouldn't even have to be on the floor against a team like the 76ers. The Sixers may have won three of their last seven games, but the Cavs should have no trouble versus a team that's 4-35 on the season.
The road trip gets tougher with three games in Texas, against Dallas, San Antonio and Houston in a four-day stretch.
Kevin Love put up 15 points and 15 rebounds, while Tristan Thompson put up 10 points and 10 boards.
J.R. Smith scored 14 points, hitting four three-pointers. The Cavs are now 26-9 on the season.