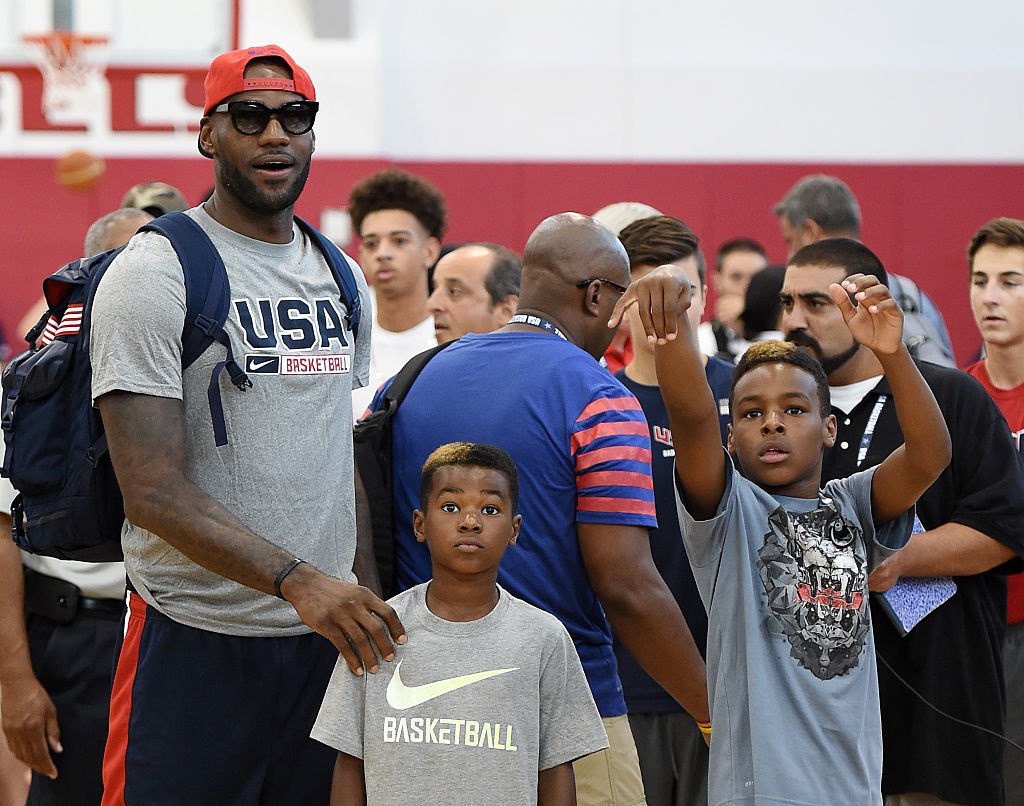 WOIO Channel 19 in Cleveland is reporting that Los Angeles Police are not releasing surveillance video at this time in the hate crime investigation regarding Cavaliers forward LeBron James.
According to the LAPD Public Information Director in a conversation with Cleveland 19 News, the video could be released if there was a suspect they were looking for, but right now there is not.

We've asked if that means there is already a person of interest or suspect in custody or if the video didn't record the suspect. We'll let you know what we find out.

Wednesday, LeBron's home in the 200 block of S. Rockingham was vandalized around 6:44 a.m. West Los Angeles police officers received the vandalism call to his home when the caller stated that a racial slur was spray painted on LeBron's private gate. LAPD officers arrived and the slur was painted over.
The station claims that the incident remains under investigation. James spoke out about the incident on Wednesday, and seemed somewhat shaken up talking about the hate crime at his residence.
"My family is safe, at the end of the day they're safe, and that's the most important. But it just goes to show that racism will always be a part of the world, a part of America," James said.
"You know, hate in America, especially for African-Americans, is living every day. And even though that it's concealed most of the time, you know people hide their faces and will say things about you and when they see you they smile in your face, it's alive every single day."
James and the Cavs will take to the court in game one tonight against the Warriors in the NBA Finals at 9pm.