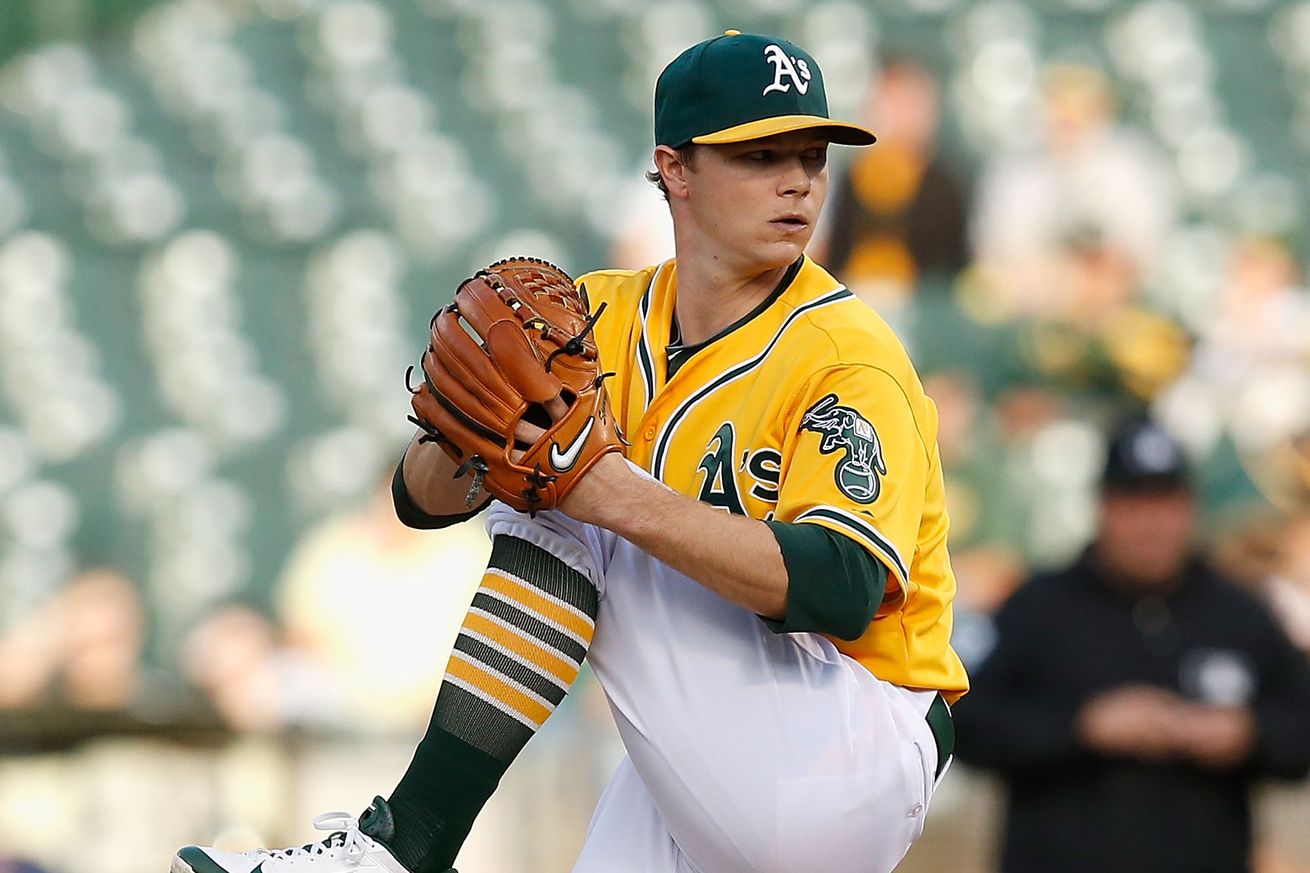 According to ESPN's Buster Olney, the Cleveland Indians are interested in trading for Oakland Athletics starting pitcher Sonny Gray.
Here's an excerpt from Olney's report:
The Cleveland Indians got a firsthand view of Oakland Athletics pitcher Sonny Gray on Friday night as the right-hander tossed six shutout innings against them, allowing two hits and striking out five.

Less than 24 hours later, ESPN's Buster Olneyreported that the defending American League champs are evaluating Gray as the July 31 trade deadline approaches.

"[Gray] was commanding from the beginning," Indians manager Terry Francona told reporters after Friday's game. "We never were able to get much going at all. Everything was down and off of the fastball, and in the same location was that fading changeup."
Gray is making $3.58 Mil. this season and is arbitration eligible in 2018.
The hard throwing right hander owns a 5-4 record with a 3.72 ERA this season and is 3-1 over his last four starts, allowing only four earned runs in 27 innings.