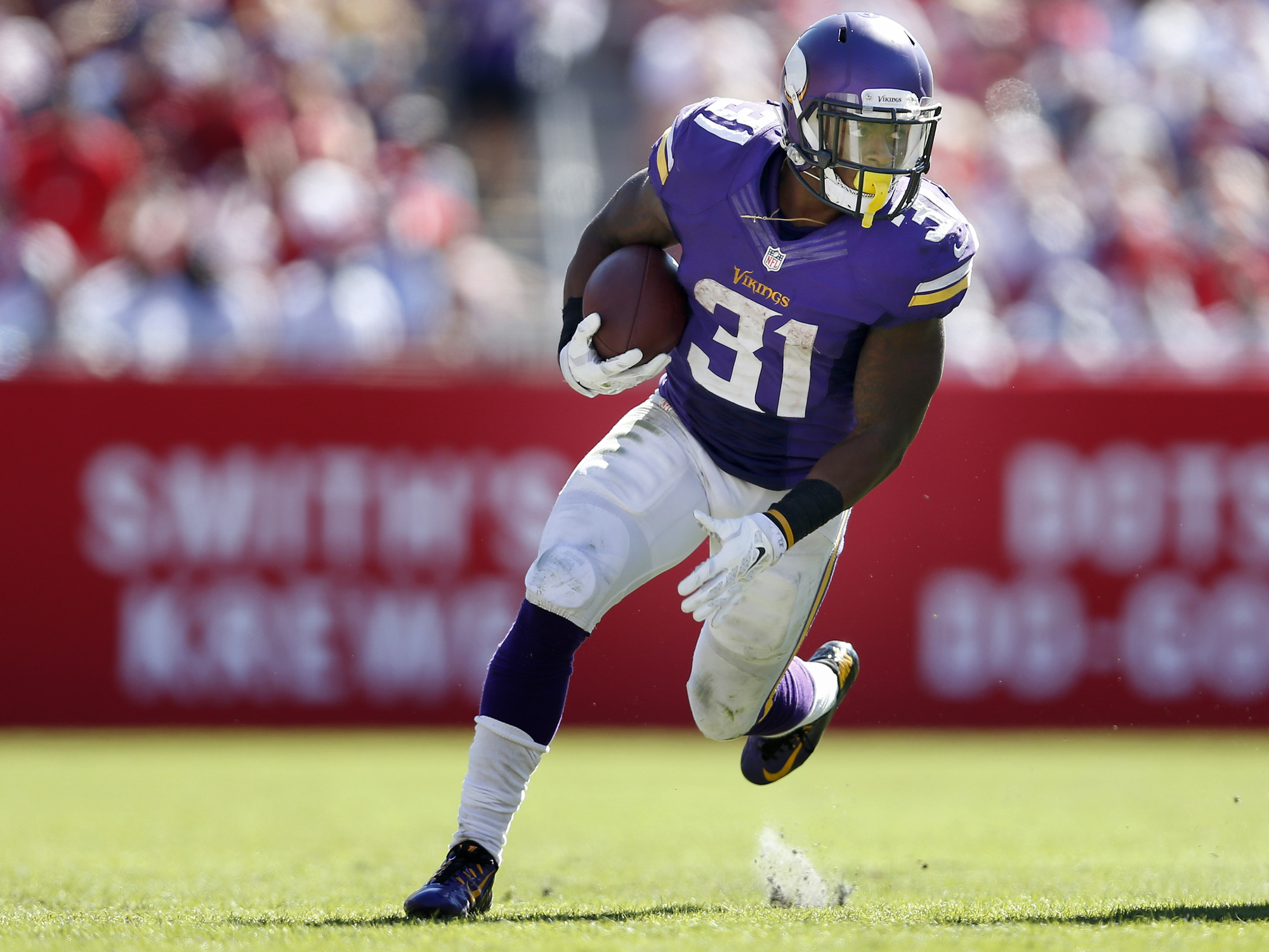 The Cleveland Browns were big players in the trade market this past weekend before the tampering period began on Monday. As of right now, those are the only big moves that the Browns have made throughout the early stages of free agency.
According to multiple reports, the Browns are interested in former Minnesota Vikings running back Jerick McKinnon. Cleveland is among San Francisco and Tampa Bay in possible suitors for the veteran back.
McKinnon had an alright season in 2017, filling in for injured rookie sensation Dalvin Cook after a quarter of the year. The twenty-six-year-old finished with 570 rushing yards and three touchdowns on 150 carries and helped sturdy the backfield for the Vikings, who made a run to the NFC Championship Game last year.
Cleveland is also in talks with current running back Duke Johnson Jr. about a contract extension and could also add a running back through the NFL Draft next month.