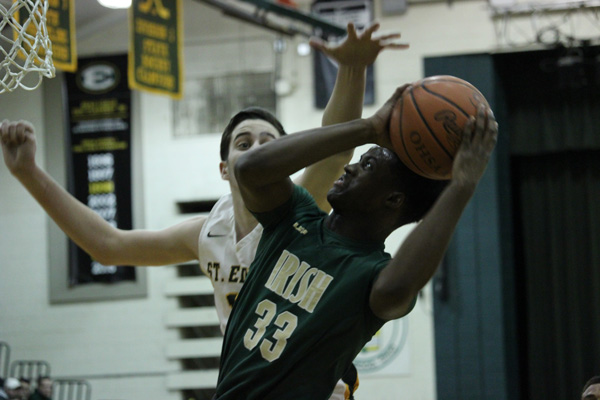 PHOENIX– It's an open secret in the NBA that players will regularly make bets when their collegiate alma maters face off.
On the Cavaliers, however, that also extends to high school teams.
Revere, the former high school of Larry Nance Jr., and LeBron James' alma mater of St. Vincent-St. Mary will play each other in the Division II Canton regional semifinals on Thursday at 8 p.m.
Nance Jr.'s younger brother, Pete, is a senior at Revere and is set to play at Northwestern next year. James said that he and Nance Jr. have already discussed the matchup.
"Yeah, we already got a bet," James said Tuesday at Cavs' shootaround. "Obviously he's riding with his school and his little brother and you already know who I'm going with. We raise banners where I'm from so we're not worried about Revere at all."
But when it comes to what the exact terms of the bet are? Only Nance Jr. and James know the answer to that. And other than James' joking jabs, there really hasn't been much, if any, trash talk between the two Akron natives.  Neither will be able to attend the contest as the Cavs remain on the road and will take on the Portland Trail Blazers on Thursday.
"Larry's not a junk talker, I'm really not either to be honest," James said. "Listen we had a great conversation about what's going to happen. We're more mad that we can't be there on Thursday. I'd love to be there, obviously we got work to do. But we'll see what happens."
NEOSI will have your coverage of both games in the Canton region on Thursday night, as well as our Cavs takeaways.