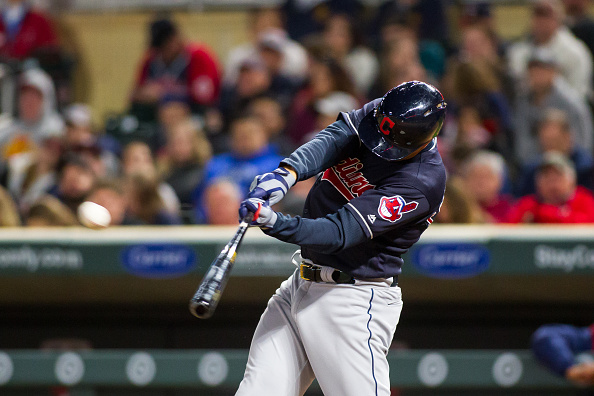 1. Having Fun at the Plate
The Indians seemed to be taking batting practice on the Twins on Tuesday, as four Indians each had a pair of hits, and overall they had 12 base smacks on the night.
The top three in the order, Carlos Santana, Francisco Lindor and Michael Brantley each had two hits, and overall were 6-for-14 with five runs scored and three RBI.
Fans were disappointed during the six-game homestand that other than Saturday the team really never got going on offense, but Tuesday night they again showed that they have the offensive firepower to be a dominant team in the American League on any given night.