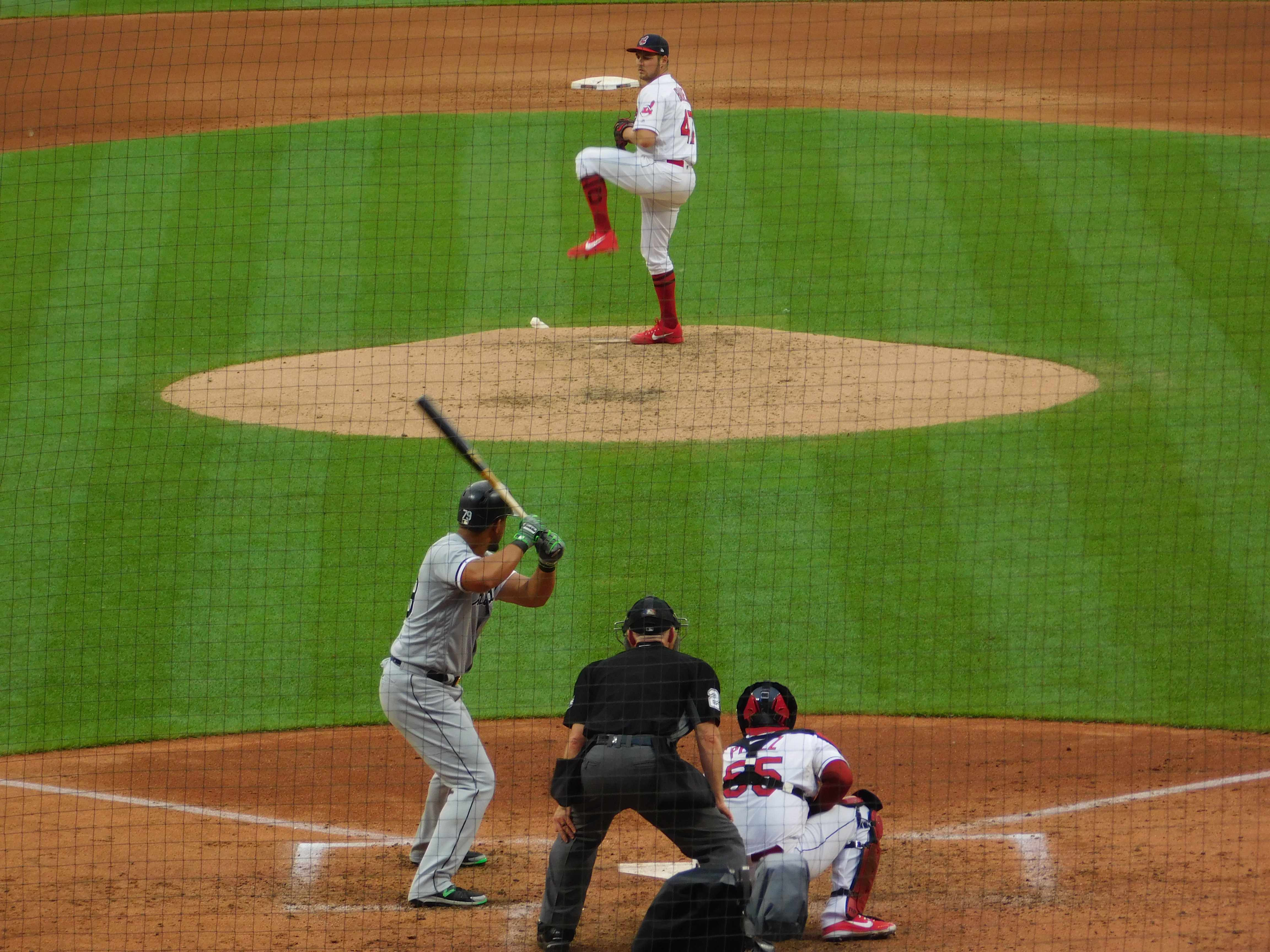 CLEVELAND – Indians pitcher Trevor Bauer is having a huge season on the mound for the first place Tribe, and Monday night in their series opener against the Minnesota Twins, he reached a couple of personal and team milestones.
The first mark he hit was reaching his new career-high in strikeouts, that mark was reached in the first inning with his second strikeout of the frame to end the inning, setting down Jorge Polanco to end the frame.
That was strikeout 197, a number that he's obviously going to blow away with still plenty of time left in the 2018 regular season for the Tribe.
The next strikeout milestone was both personal and team related, as he set down Twins catcher Bobby Wilson with his fifth strikeout of the game for the first out in the third inning.
That strikeout was the 200th of the season for Bauer, who got a nice ovation from the fans here Progressive Field for getting to the milestone.
Bauer with the 200 K's is the 11th all-time different Indians pitcher to reach 200 K's in a season, the 28th time total in franchise history 200 strikeouts or more has been met.
As far as other pitchers on the team strikeout wise right now, Corey Kluber has 146, Carlos Carrasco is at 138, and Mike Clevinger is at 138.
With the amount of games left for the Tribe in the regular season, Bauer might just be the only Indians pitcher to reach the mark of 200 K's this season.
What's different about the 2018 Trevor Bauer?

We asked a few of his @Indians teammates and coaches. #RallyTogether pic.twitter.com/GBqtxsUZcr

— SportsTime Ohio (@SportsTimeOhio) August 6, 2018