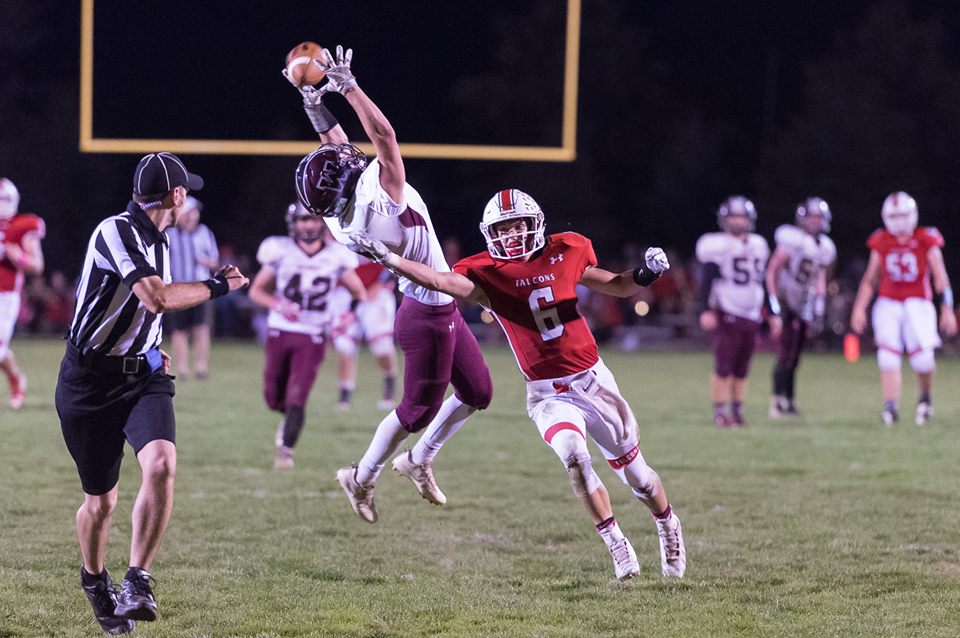 It's not going to be an easy task for first-year Wellington Dukes head football coach Rob Howell to turn things around for a team that didn't win a game last season, but the new head man for the Dukes is ready to meet the challenge.
Howell takes over a program that was 0-10 in 2017, and a team that will be challenged for numbers, but overall the former North Ridgeville grad is excited for the challenge.
"Showing them the difference between one day and the next – winning the day," Howell said about showing his young team what to do on WEOL's High School Coaches Show Thursday in Amherst.
"Do what we need to do to win the day and make a difference."
Howell is still a young man in himself, graduating from 2006 from North Ridgeville, and spent the last two seasons looking for coaching jobs when the Dukes position became open.
He's the third coach in three years, and knows the challenge that will lie ahead.
"Health is the overriding key, I've got 22 guys out there, and as far as season benchmarks I can't pick just one, we were 0-10 last season, and were out scored 499-99, we've lost our last 11 and our goal now is to compete," Howell said.
The Dukes were outscored in the PAC last season 146-0, and getting some playmakers to get more competitive is a huge factor for Howell.
One senior, the only senior on the Dukes roster that will help is Parker Adler, a wide out/corner back.
"He looks like a senior, he's making plays you would expect a senior to make," Howell said.
After Adler, the team will look to returning junior QB Ben Higgins, and he's counting on three incoming freshmen that could make a difference in the program.
Getting off to a fast start will be a key for the Dukes, as they open up against the Normandy Invaders at Byers Field on Friday, August 24th.
2018 Schedule
8/24 7:00p @ Normandy (Parma, OH)
Location: Normandy High School
8/31 7:00p @ Mapleton (Ashland, OH)
Location: Mapleton High School
9/7 7:00p New London (New London, OH)
Location: Wellington High School
9/14 7:00p @ Clearview (Lorain, OH)
Location: Clearview High School
9/21 7:00p Lutheran West (Rocky River, OH)
Location: Wellington High School
9/28 7:00p Buckeye (Medina, OH)
Location: Wellington High School
10/5 7:00p @ Firelands (Oberlin, OH)
Location: Firelands High School
10/12 7:00p Keystone (La Grange, OH)
Location: Wellington High School
10/19 7:00p Brookside (Sheffield, OH)
Location: Wellington High School
10/26 7:00p @ Black River (Sullivan, OH)
Location: Black River High School