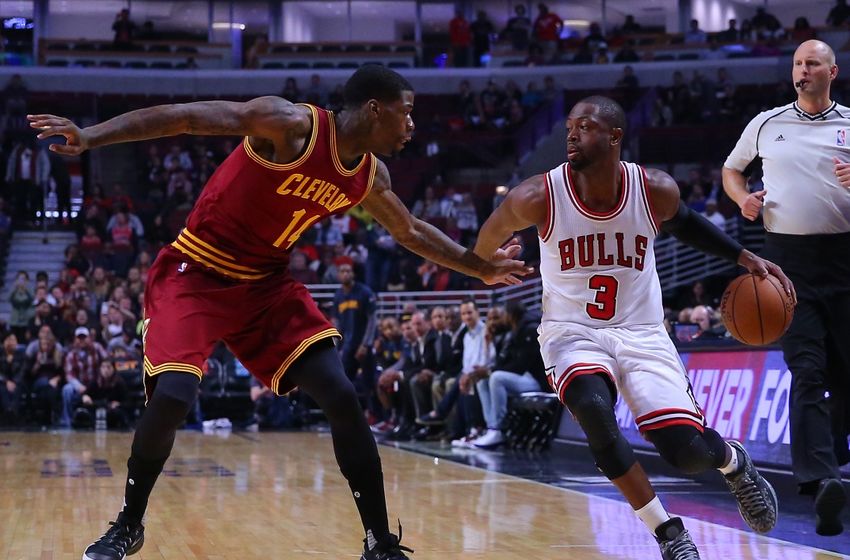 CLEVELAND– Dwyane Wade is expected to sign with the Cavaliers once he clears waivers on Wednesday, according to a report from ESPN's Adrian Wojnarowski.
Dwyane Wade plans to sign with Cleveland once he clears waivers on Wednesday, league sources tell ESPN.

— Adrian Wojnarowski (@wojespn) September 26, 2017
Earlier in the day, it was reported that Cleveland remained the front-runner to land the 12-time league All-Star, who reached a buyout agreement with the Chicago Bulls earlier in the week.
According to a separate report from Shams Charnia of The Vertical, Wade will have a one-year, $2.3 million deal.
Wade and LeBron James won two NBA Titles together with the Miami Heat, and made four straight Finals appearances from 2011-14. James was reportedly a major factor in Wade's final decision.
After reaching a buyout, Wade also considered joining Oklahoma City, San Antonio or Miami, according to Wojnarowski. While he has not ruled out a return to Miami in the future, he was ultimately concerned with joining a team that could contend for a championship this season.
Because news broke of Wade's buyout on Sunday, it was a topic at NBA Media Day that LeBron James discussed during his availability.
LeBron on the potential addition of DWade to this team pic.twitter.com/wM8FfxuyOy

— Ashley Bastock (@AshleyBastock42) September 25, 2017
"I would love to have D-Wade a part of this team," he said. "I think he brings another championship DNA, championship pedigree. He brings another playmaker to the team who can get guys involved that can make plays, and also just has a great basketball mind.
"I think it would be great to have him here. … Obviously I've talked to D-Wade throughout the whole summer, and I probably will reach out to him as well, but it's really not up to me. It's kind of up to D-Wade if he can clear waivers, and then it's up to our front office. But I hope that we can bring him here. I would love to have him."
**This is a developing story. Check back for the latest updates.