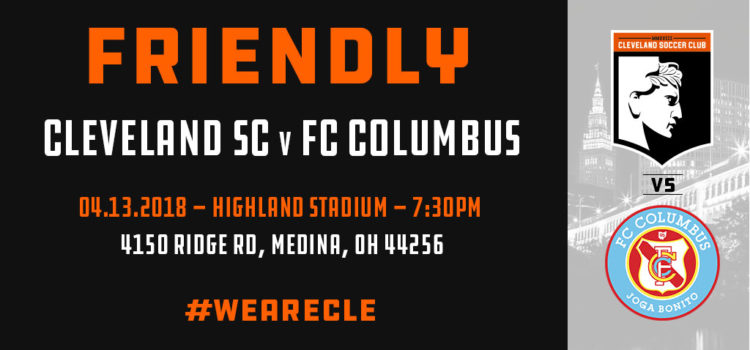 Two of the NPSL's newest clubs from the Buckeye State have announced a home-and-home preseason series to kick off their inaugural seasons.
Cleveland SC and FC Columbus will clash Friday, April 13 at Highland High School in Medina, and again Sunday, April 15 at Grandview High School in Columbus. The kickoff for Friday's match in Medina is scheduled for 7:30 pm, with the reverse fixture starting at 4:00 pm in Grandview.
Both Cleveland SC and FC Columbus will enter their first season of NPSL play in the Midwest Region, but are separated by conference. Cleveland SC starts its East Conference campaign at home against the Rochester Lancers May 19 at Don Shula Stadium. FC Columbus will compete in the Great Lakes Conference alongside 2017 NPSL Regional Finalists Detroit City FC and AFC Ann Arbor.
For more information about Cleveland Soccer Club as we approach our home opener, stay tuned to news updates at ClevelandSC.com and on Twitter and Instagram @SoccerCLE.
***release per Cleveland SC***